New job titles and descriptions are being rolled out at an unbelievably fast pace as a response to the exponential growth of technology, and businesses are finding it difficult to keep up. It's an exciting but tough time for these companies who have to meet the expanding tech requirements of an increasingly competitive field, as there are more new job positions than new graduates to fill them. Hiring for tech talent is becoming more and more challenging everyday.
In fact, a report by LinkedIn and Capgemini reveals that more than half of workers and leaders they surveyed felt a continuously widening "digital talent gap". Skills in booming areas in tech like cybersecurity, UX design, and analytics are getting harder and harder to find. According to the same report, 54% are saying that this talent gap has caused their company to lose its competitive edge, confirming that this problem is indeed a threat to businesses everywhere.
There are several ways to address this shortage. Some companies have implemented long-term programs and in-house training to combat the scarcity more proactively. Additionally, competitive salaries are used as a selling point and continue to skyrocket as a natural result of the high demand for certain tech jobs. But despite these strategies, businesses are still struggling to attract the best and the brightest in tech.
Here are some essential handy tips that your company might be missing when looking for the perfect candidates for the job.
Listen to What Candidates Want
Learning about what the tech talent wants can have a major impact on the hiring process. When you know the benefits that applicants are looking for, you can highlight these in your job postings. For instance, research has shown that IT job-seekers value healthcare and flexibility, citing the appeal of work-life balance benefits. Emphasizing these benefits when talking to applicants and advertising online can make them more interested in joining your company.
Moreover, hiring managers can turn to current employees to find out which benefits offered by the company made them apply in the first place. Another option is to ask candidates directly during an interview how you can sweeten the deal, and tailor-fit the package to their personal preferences.
Consider Hiring Freelancers
The boom of the gig economy isn't letting up anytime soon, as more and more companies are seeing the advantages of hiring freelancers and part-time workers.
Freelancers' specialized skill-sets and their on-demand nature are part of what makes them attractive to businesses in every industry, technology-centric ones very much included. Yoss explains that freelancers are able to fill a role much faster because of their unique working conditions. This way, companies can have the skilled tech labor they need to innovate and grow more efficiently in a way that also lets the top 1% of talent be more flexible with their time and working conditions.
Have Skilled Tech Recruiters
Besides a small talent pool, the problem with recruitment could be the result of poorly trained tech recruiters. There are common mistakes made among recruiters who are not knowledgeable about the tech industry. For example, inexperienced recruiters may not be able to distinguish between a Javascript developer and a Java developer or between candidate for a developer role vs a candidate for support engineer role. Good tech recruiters need to inculcate the habit of understanding and learning more about job profiles and skills they hire for.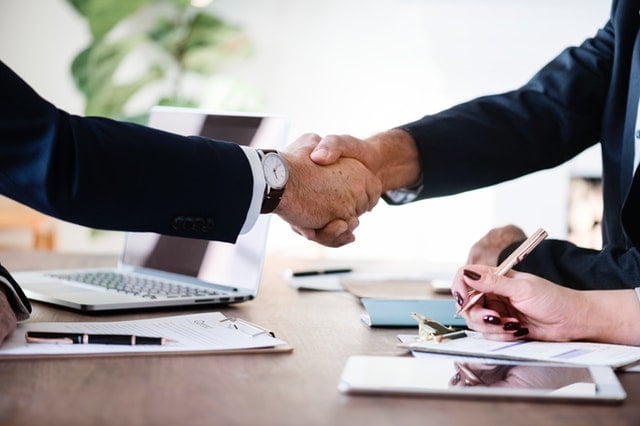 Placing people in the wrong positions can be just as damaging as not having enough people to fill roles. Screening your tech recruiters thoroughly and providing them with up-to-date training will help ensure that they don't make mistakes when hiring.
Give Candidates a Challenge
Tech applicants know that their skillsets are valuable, and looking for a job is not as daunting for them compared to jobseekers in other fields. Tech candidates can afford to be picky, and more often than not, they choose companies that can help them grow in the field.
That said, showcasing this potential growth is possible by giving them a difficult challenge in the testing part of the hiring process. Recruiters have to be creative and make sure that the test not only measures the skills needed by the company, but that it's also fun and thought-provoking for the applicant as well. Making the test results accessible exclusively through email gives the candidates extra incentives to communicate with your company.
Know Where to Look for Tech Talent
Hiring managers who are familiar with tech talent know that popular online job portals are not the best place to find them. Instead, the most successful recruiters are able to utilize tech community websites like GitHub and Stack Overflow, tech community forums, and even local tech events.
Of course, there are an overwhelming number of events, job boards and online groups available, and recruiters will not be able to cover all of them on their own. However, automated candidate sourcing platform can scour the internet for alternative candidates or even discover them from your own candidate databases.
Following the above tips can have a lasting and positive impact on your recruitment process, and help you attract the best tech talent around. There are other methods like hackathons, video tech interviews to hire best developers and programmers, provided you have bandwidth and budget. It is possible to position your business as one of the top recruiters in the industry by offering the best benefits and showcasing potential skills development for tech talent. Companies who end up benefiting from this tech talent should continue to strive to close the talent gap by continuously improving hiring practices and staying on top of the latest developments in the field.