The Most Advanced AI Resume Parser. Just Try It.
Extract everything from a resume and export to CSV or Jason
Bulk Resume Parsing Is Now Accurate and Quick!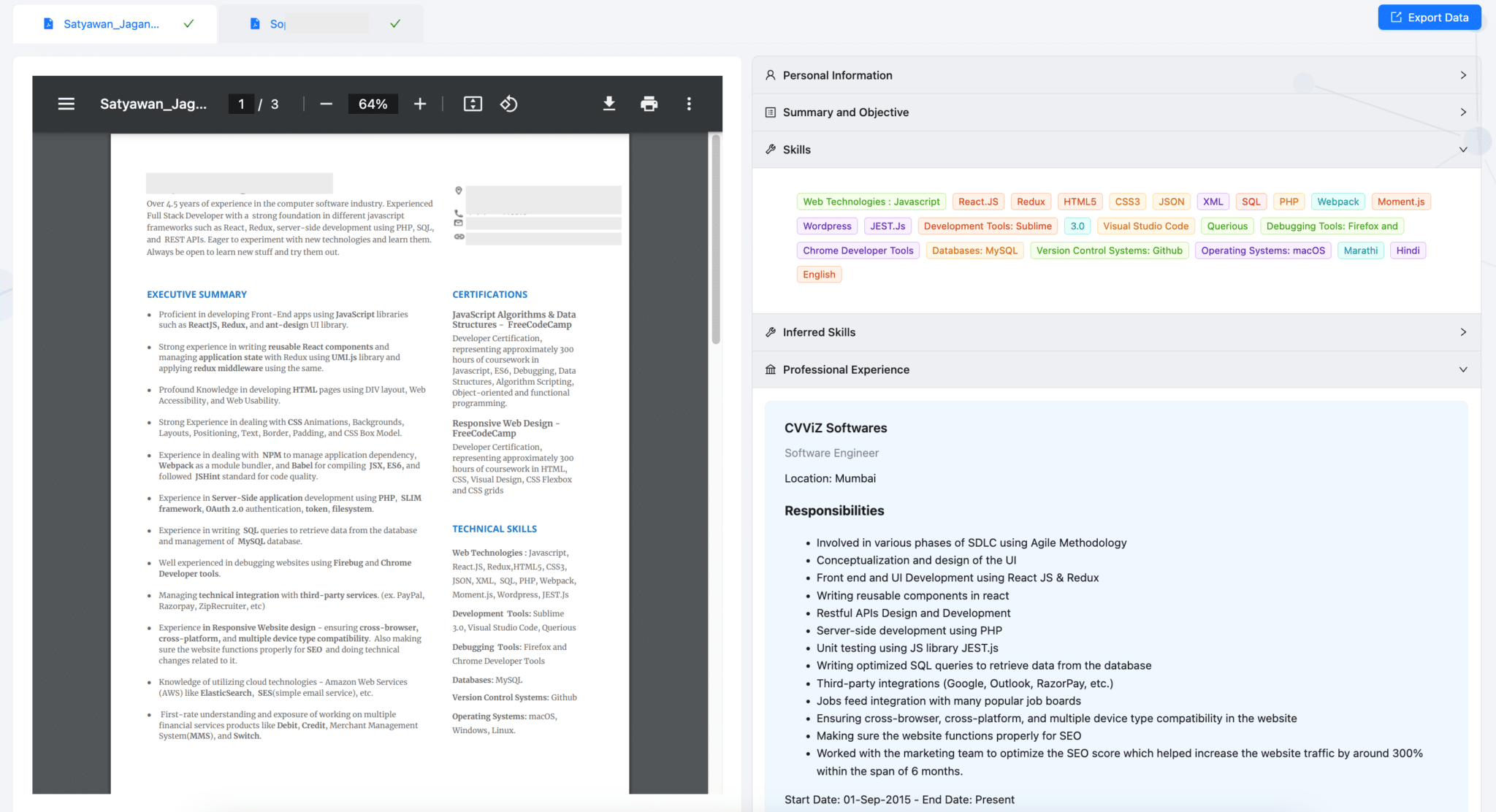 AI, specifically Natural Language Processing (NLP) can enhance resume parsing with benefits such as increased efficiency and accuracy, reduced bias, standardization, scalability, contextual analysis, semantic understanding, customization, time savings, improved candidate experience, data analysis, and compliance. These technologies streamline the initial screening of candidates, making the process more efficient and data-driven, while still requiring human judgment in the final hiring decisions.
Export Candidate's Key Information To Excel Using Resume Parsing Tool
If you want to send a quick report on candidates' profiles or quickly summarize a candidate's resume, use our CV parsing tool and export key information of candidates to Excel or CSV files, in a click.
Try – Resume Parsing Tool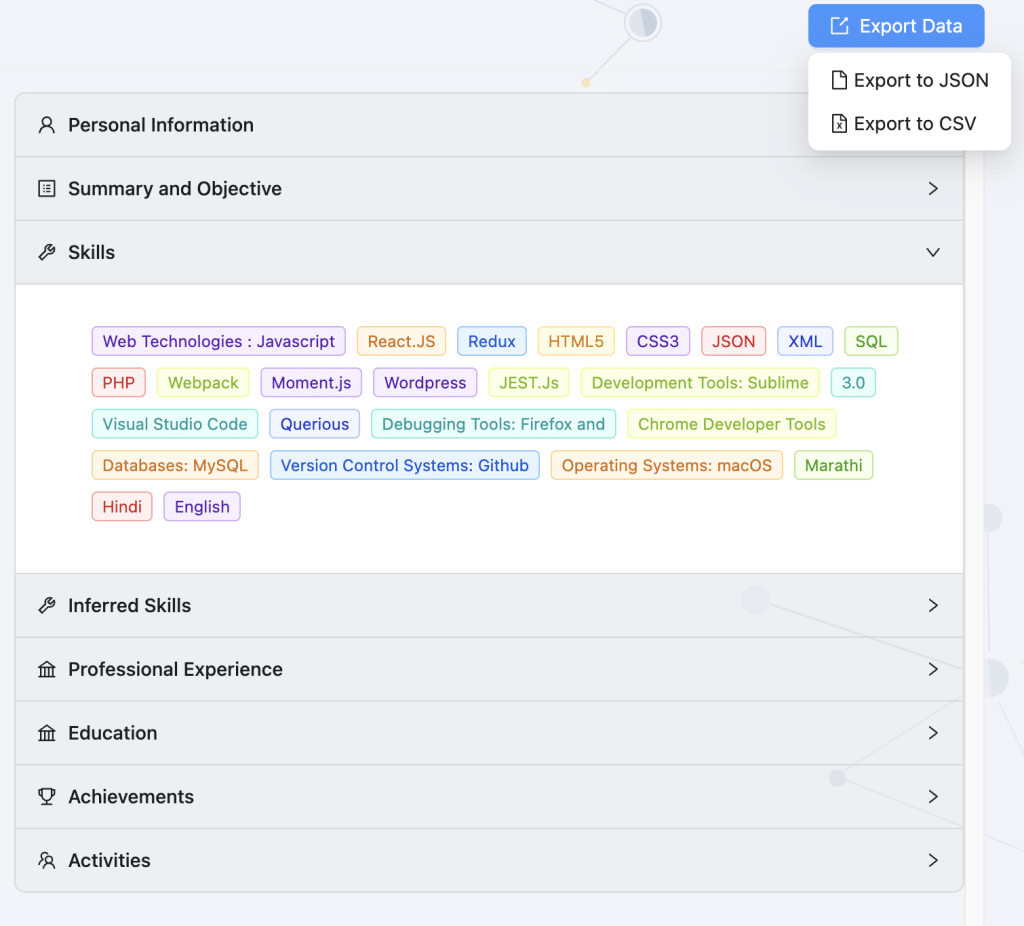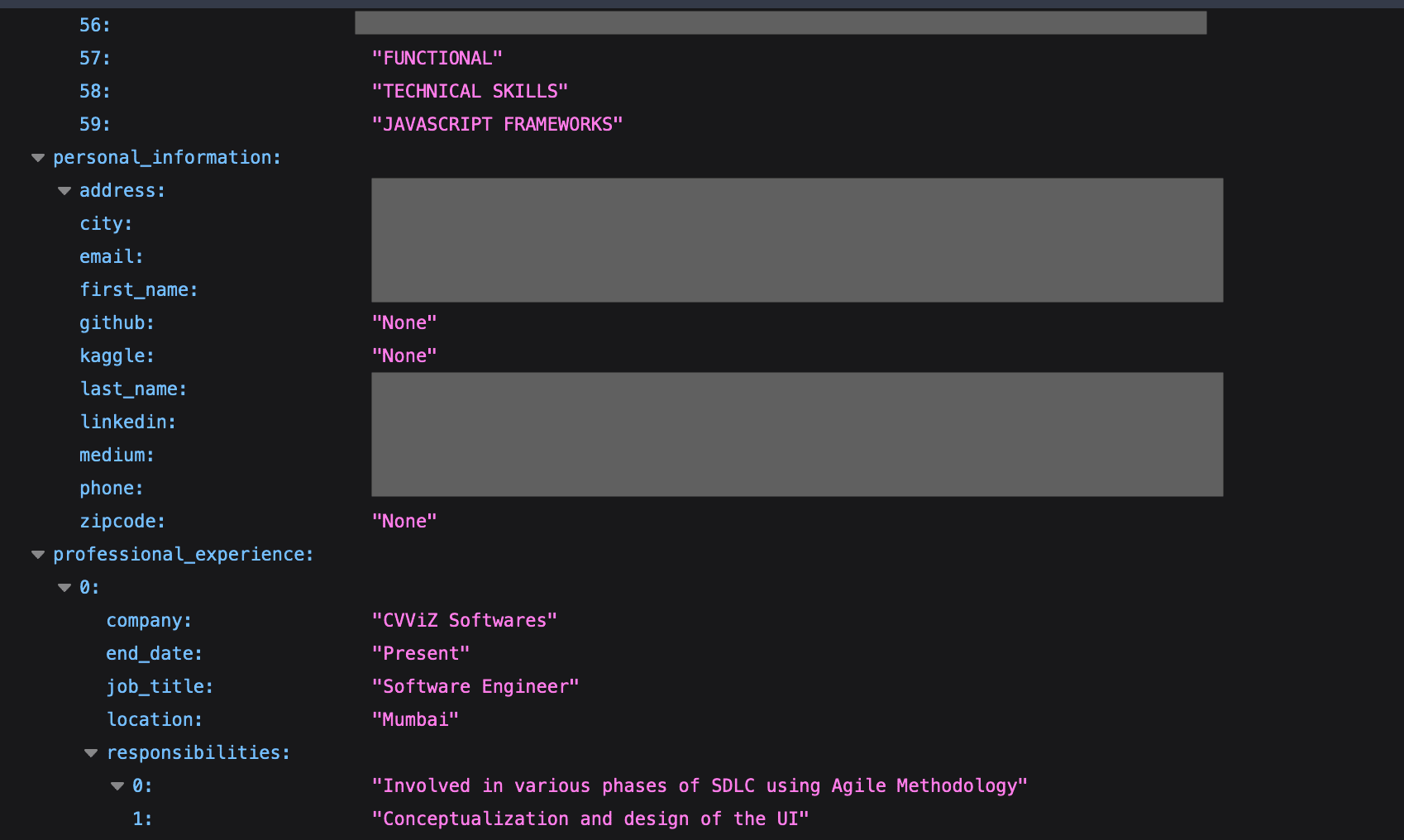 Use Resume Parsing API To Transform Your Recruitment Platform
Use Resume Parsing APIs to build your own Job board or a recruiting platform. 
As we extract most of the information from the resume, use it to enhance the candidate or user experience.
Standardize Resume Format
Ever been impressed by how LinkedIn provides every profile in the same format? And if you want to achieve the same?
As we extract and provide all the information from the resume, you can build and maintain resumes in the format that you wish. How about adding your company logo or watermark on the resume?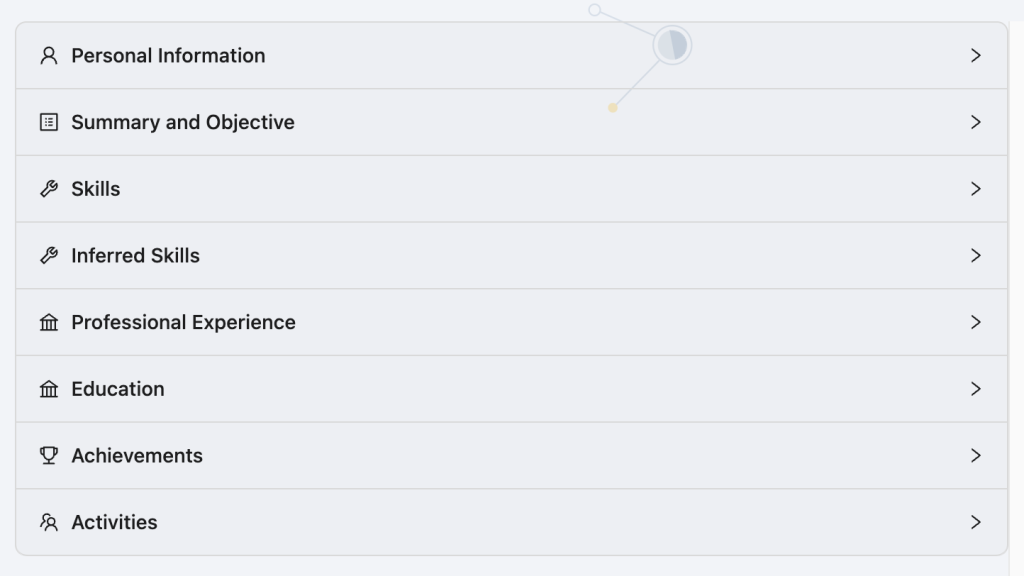 Eliminate Hiring Bias From Your Recruitment Process
As you can build candidate profiles from the parsed information, you may choose to hide or eliminate information that could lead to any kind of bias in hiring. Information like candidate name, education, location, etc.
Enhance Candidate Experience With Autofill
If you are a job board, you don't want candidates to leave your platform because they must fill out information pages.
Instead, take their CVs and autofill the information for them. With resume parser it is easy!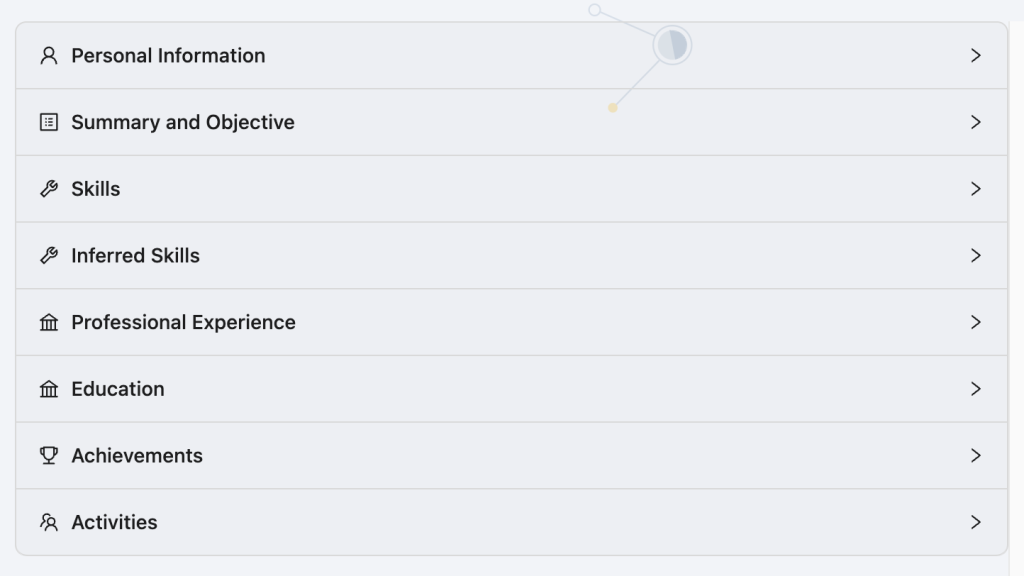 Frequently Asked Questions (FAQ)
The best resume parser is the one that can extract most of the information accurately from a resume, on a consistent basis.
Also, it should be independent of the format of the resume or a CV. It must be able to extract all the key information irrespective of the format of the CV.
Resume screening is largely about finding if the candidate is relevant with respect to your job requirement. Resume screening comprises of two kinds of screening. Basic screening or initial screening and contextual screening. Basic screening is largely about finding if they meet the bare minimum criteria like education, skills, years of experience, skills, etc. Whereas contextual screening is more about finding if they have the right kind of work experience.
Resume parsing is about extracting various information from the resume. You can use this information for basic screening. For example, using additional filters on top of resume parser, you can filter candidates based on criteria like years of experience, keywords, etc.
Want To Experience The Most Advanced Resume Parsing Technology?