AI Applicant Tracking System
Online Recruitment Software That Streamlines Hiring Process by means of Recruitment Automation.  It connects recruiters, recruitment vendors, hiring managers and candidates seamlessly. CVViZ uses AI that makes your recruiting process simpler, efficient and Also improves your quality of hire.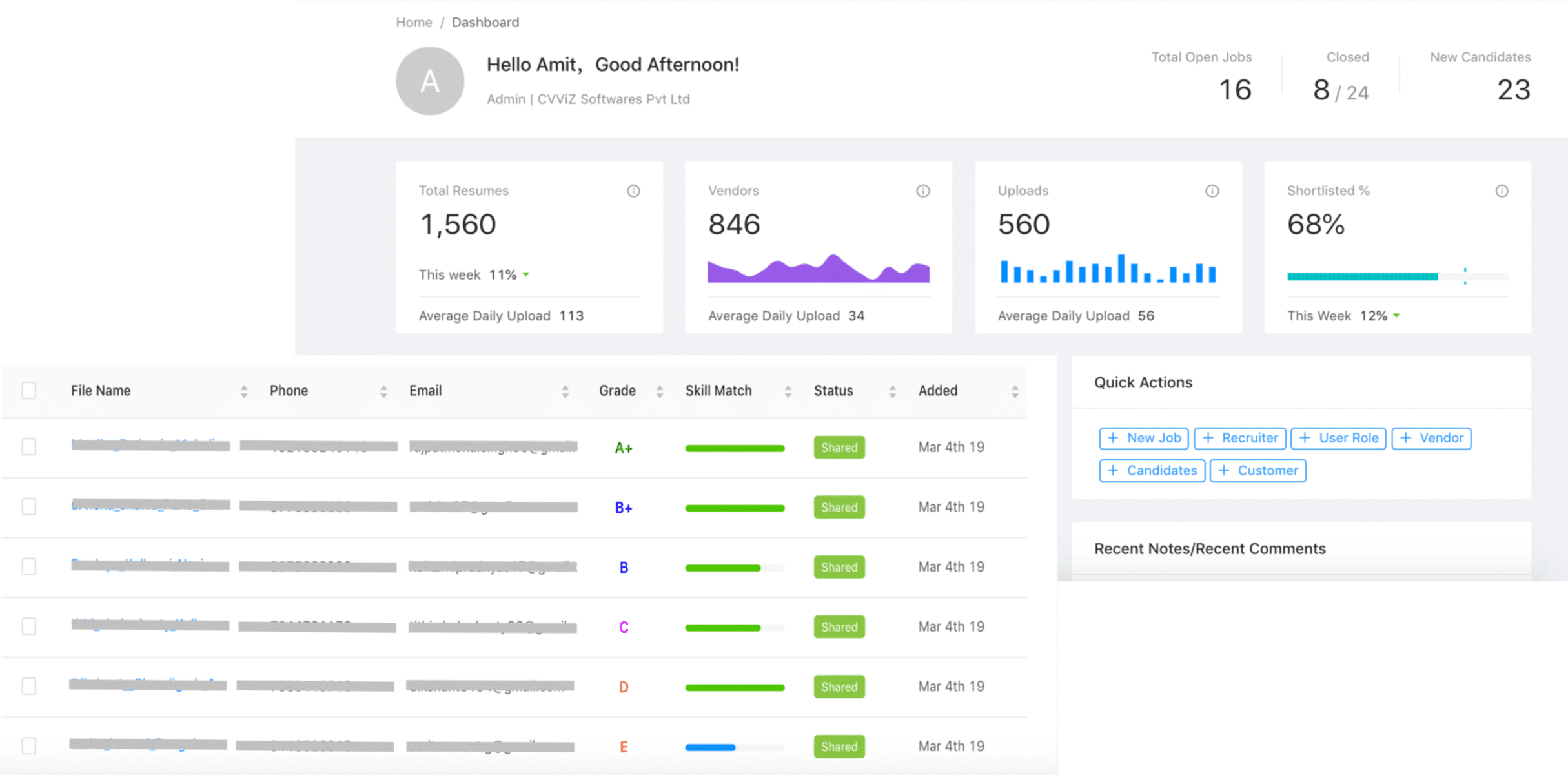 Online Recruitment Software
CVViZ is a modern and smart, cloud based applicant tracking system because it has some unique and some common but very intuitively done features. Features are built using the latest technology with less-is-more design principle.  The best thing that stands out about CVViZ is its simplicity and ease of use. Today, recruitment software is not just about applicant tracking. It is about how you can leverage tools and technologies for hiring best talent, faster. 
Employer Branding Using Company Career Page
Build beautiful, informative and impactful career pages instantly. Choose colors, styles, images and create your own company career page using CVViZ's website career page design module.  It seamlessly integrates with your company website and display active jobs. Enrich candidate's experience with easy click to apply option.  
Build employer brand with company career page. It helps you attract best talent.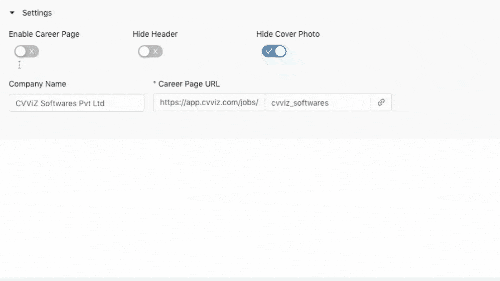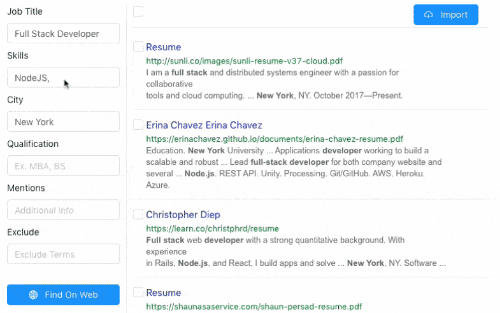 Discover & Source Candidates From Social Platforms, Job Boards
Discover and source candidates from various job boards, social platforms like LinkedIn, GitHub, StackOverflow and many other platforms in one go!
Using Find On Web feature you could import resumes of relevant candidates from most of such platforms.
Learn More – Social Media For Recruiting
Search Anything Using Elastic Search
Search could be the most used feature in any applicant tracking system. Experience the power of elastic search. Search anything and everything that exists in your resume database. Elastic search is fast, very very fast.
Your relationship with your database changes when you get accurate results in a blink of an eye. Find every information, discover hidden gems in your candidate database. Perform all kind of searches like exact match, multi words search, boolean search and get results in the relevant order. Elastic search can scan thousands of resumes in fraction of a second.
Learn More – Resume Full Text Search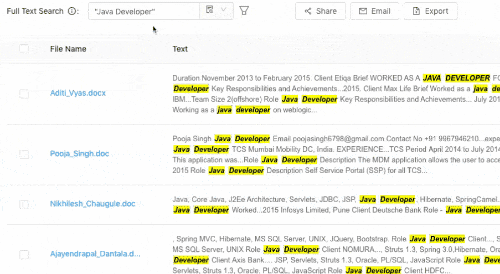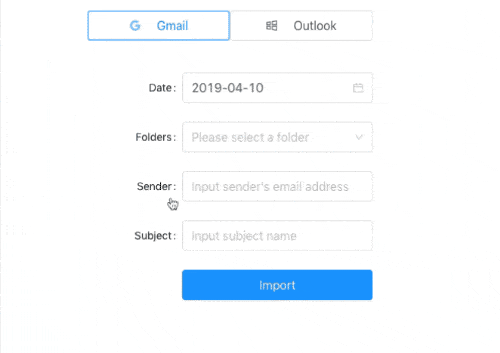 Import Resumes From Emails
Email is the oldest, most trusted and commonly used medium for receiving candidate applications. Use CVViZ email integration that smartly pulls only resumes out of your emails.  It directly imports resumes into CVViZ, your candidate database. 
Chrome Extension To Import Resumes, Contacts From Job Boards
As a part of online recruitment software, CVViZ also offers a chrome extension that helps you import resumes directly into CVViZ from job boards like Dice, Monster, LinkedIn, etc. It saves recruiter's time by directly uploading resumes into CVViZ resume pool. It also indicates if resume already exists in your database, hence, avoid duplication. 

With CVViZ you can schedule video interview. You can easily invite hiring managers, recruiters and candidates to be on the same video interview.
Hire developers with smart video interviews. Use inbuilt code editor to watch candidates coding live during the interview.
Learn More – Video Interview
Recruitment Analytics - Measure Recruitment Effectiveness
Data driven hiring is important. It means your are measuring your hiring process. Important recruiting metrics help you understand if you are hiring efficiently.  
CVViZ provides important insights into hiring. Important metrics like Cost per hire, Time to fill, Effective candidate sourcing channels not only help you optimize your recruiting process but it also help you spend wisely.
Learn More – Recruitment Analytics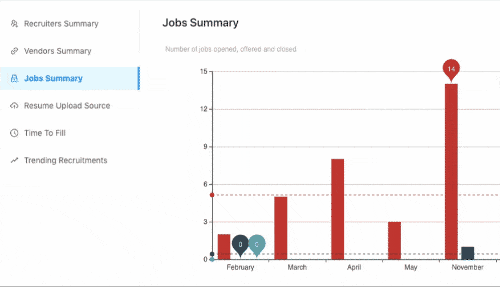 Improve Quality Of Hire Using AI Powered Modern Applicant Tracking System