Post Jobs To Paid And Free Job Posting Sites
Post jobs to 1500 plus job sites across the world in one click! We are integrated with popular, niche and Diversity job boards across the world.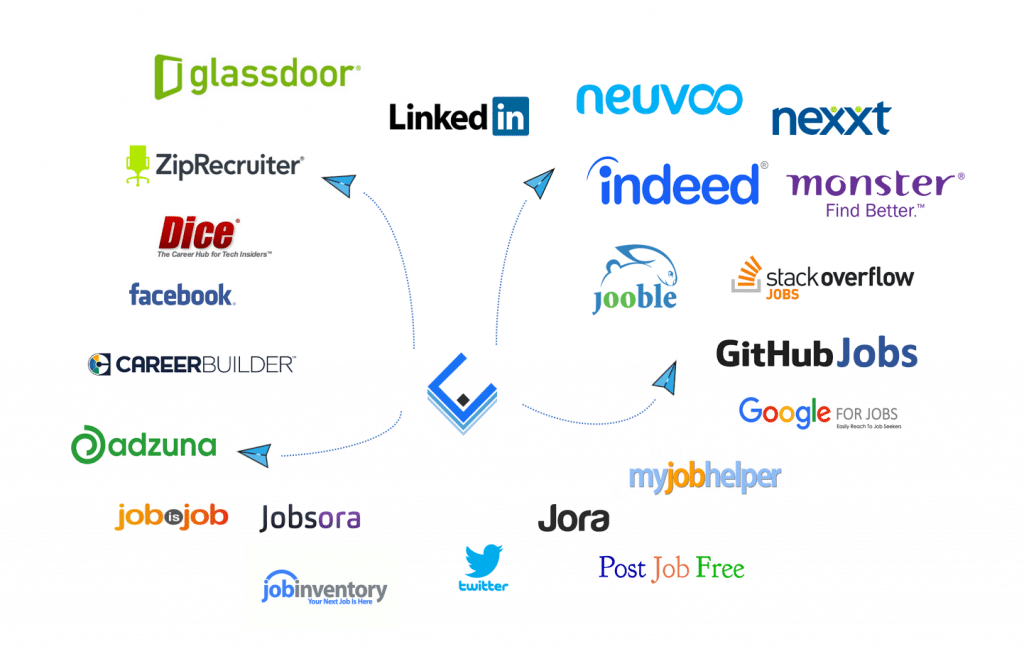 Used By 100+ Companies and Recruitment Agencies
CVViZ has helped us to organize and streamline our recruitment process. It has various intelligent features that helps in hiring. Sourcing resumes from platforms like GitHub really helped. Resume screening feature helps in ranking the candidate profiles which helps in effective hiring.
CVViZ has been very effective for my company as I am able to refer great candidates in CVViZ to many of my clients that wish to hire Veterans, Active Duty and Military Spouses. This AI recruiting tool saves me time & money as I am able to identify the most qualified candidates with a click on the mouse.
Intelligent ,simple, gets the work done. Clean user interface with right workflow for recruiters. We were able to bring down the time required for screening of resumes and scheduling of the right candidates and this intern helped us with placing more candidates with our clients.
Post Jobs To Multiple Job Sites In One Go! Hiring Simplified In 3 Easy Steps
Post jobs for free or Run Job Ads Campaigns; Do it in just a few clicks! Recruitment management in 3 easy steps.
Post Jobs For Free To 15+ Free Job Sites
CVViZ has partnered with multiple free job posting sites that allow you to post jobs for free. Posting jobs to multiple free job boards improves job visibility which helps you in sourcing candidates, for free.
CVViZ automatically post jobs to multiple paid and free job portals in one go.
Learn More – Free Job Posting Sites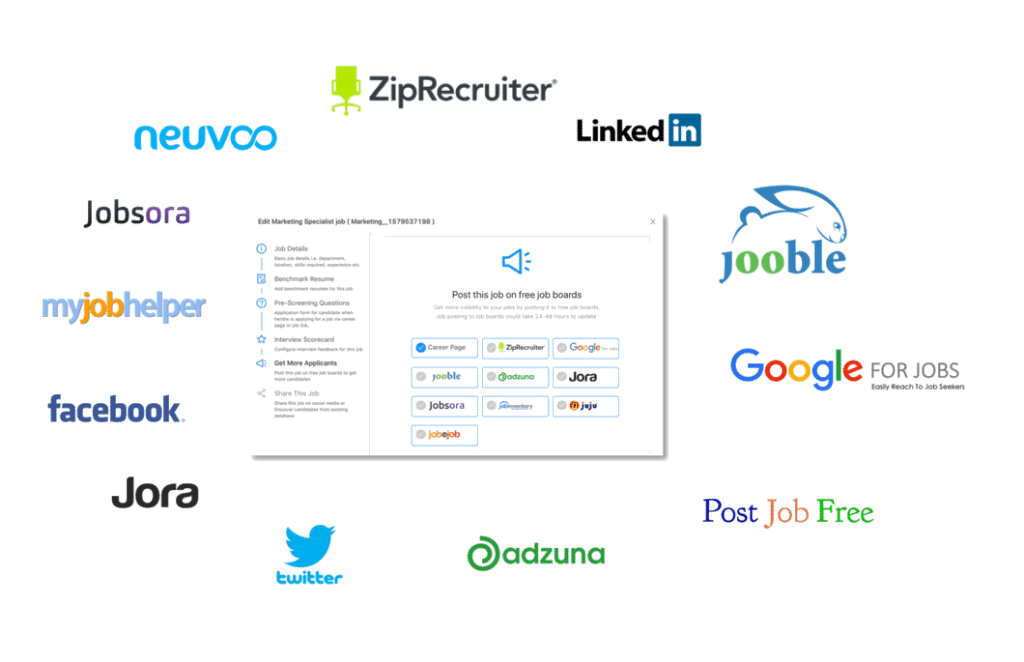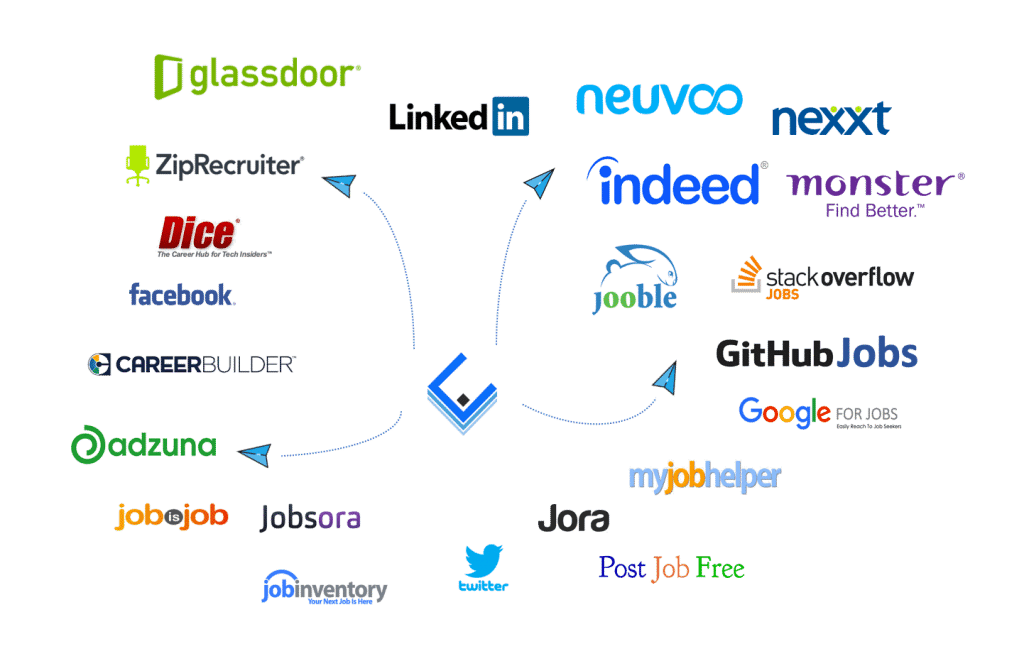 Reduce Hiring Cost By Availing Excellent Discounts on Premium Job Boards
CVViZ has partnered with the best job boards across the world. This includes premium, niche, and diversity job boards across the world.
You can avail up to 40% off on premium job boards.
Our AI engine recommends the best job boards to you based on job profile, job location, and the job industry.
Post jobs to various premium job boards in one submission.
Use Social Media For Attracting Active and Passive Candidates
Apart from paid and free job posting sites, use social media for recruitment. There are great benefits of using social media for hiring such as improving the visibility of your jobs, reaching both active and passive candidates, employer branding, and of course saving recruitment costs.
CVViZ is your social media recruiting tool that helps you easily post jobs on various social media platforms. It also makes sure of a great candidate experience when candidates apply for the jobs.
Also, you can easily track which candidate sourcing channel works best for you with our recruitment analytics.
Learn More – Social Media For Hiring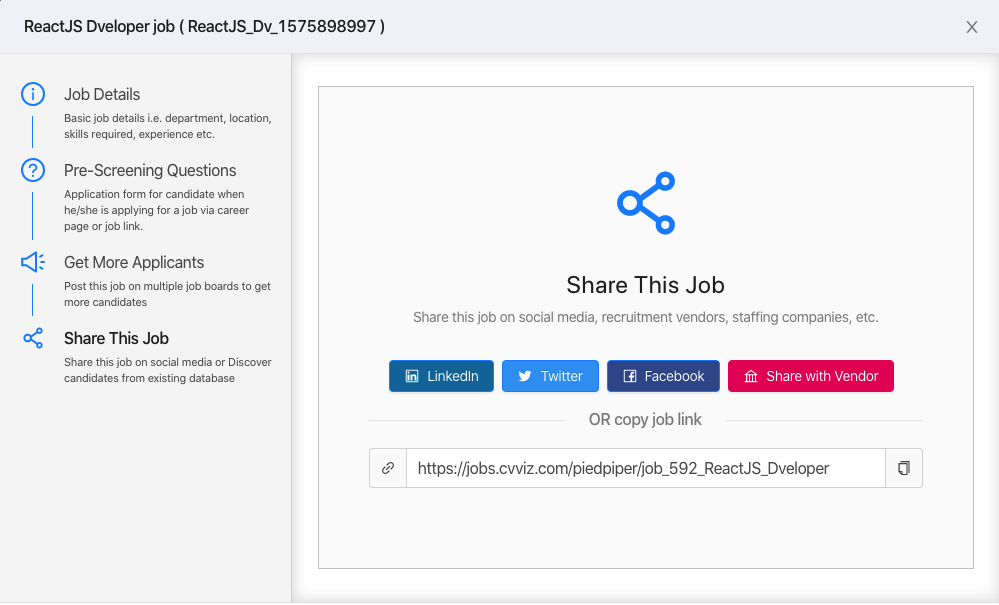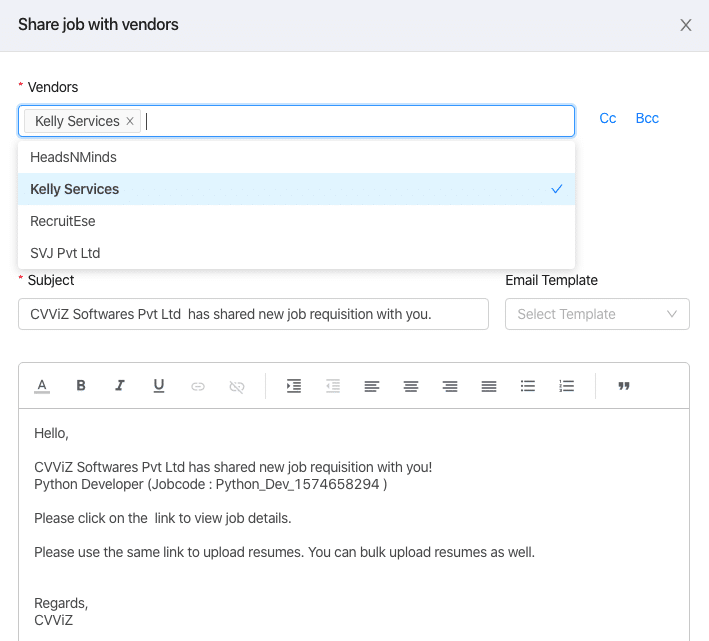 Collaborate With Various Recruitment Agencies With Simple Job & Resume Sharing
You could be an organization that works with recruitment agencies or you could be a recruitment agency that works with many recruitment vendors or independent recruiters. CVViZ helps you seamlessly collaborating among all stakeholders.
Share job postings with multiple recruitment vendors in a click. And receive candidates right into your candidate database.
Identify the source of every resume, keep track of every activity, and identify duplicate resumes automatically.
Get Your Job Listed In Google Search
You cannot post jobs directly to Google. The only way jobs can get listed on Google is when Google indexes your career page.
CVViZ makes sure jobs on your career page are in the format that Google needs.
Get your jobs easily listed in the Google Job Search by integrating the career page with CVViZ.
Learn More – Google for Job Posting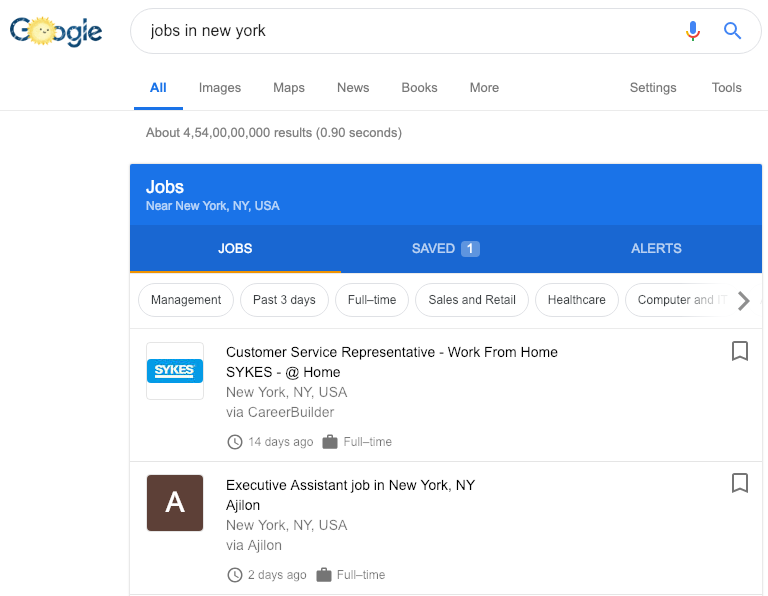 Connect CVViZ To Any Job Board With A Unique Link
If you do not find the job board that you are looking for in our list, you need not worry. CVViZ helps you create a unique job link that you can use on any job board. This link will get candidates to your career page to apply for the job. You can also track from which job board the applications are coming.
Paid And Free Job Posting Sites
CVViZ has integrated with multiple job boards across the world for job promotions. We offer excellent discounts on job boards. This includes top job sites, niche job sites and diversity sites.
Frequently Asked Questions (FAQ)