Employee referral software that uses AI and Gamification which improves employee engagement and encourages your employees to refer more candidates easily. CVViZ's employee referral tool helps you to tap into social networks of your employees.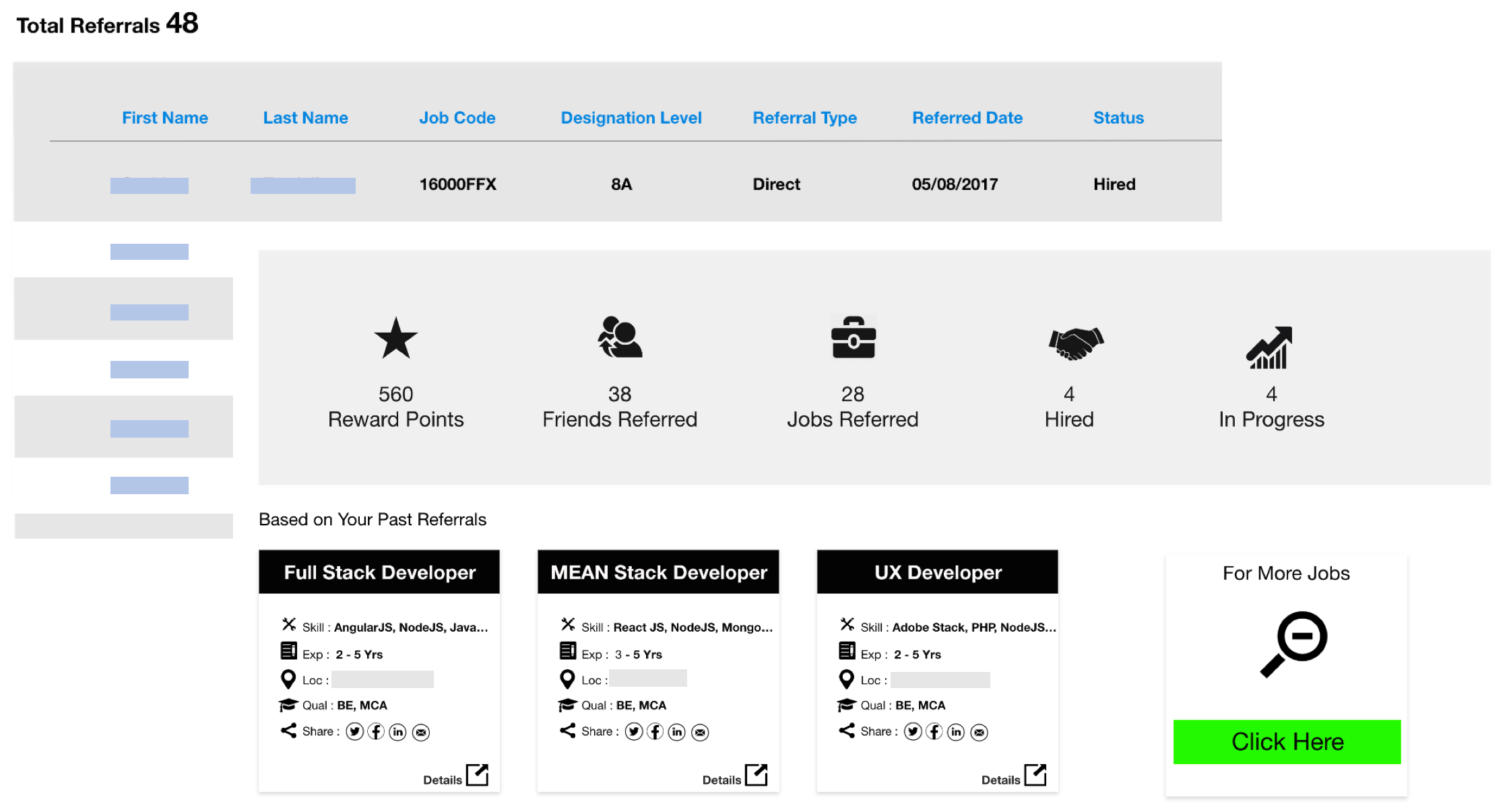 Gamification To Boost Employee Referral Program
Game mechanics appeal to basic human emotional needs such as to compete, to get recognized, to get rewarded. Use of gamification for employee referral program improves employee engagement. CVViZ employee referral software uses game mechanics like reward points system, team competition, leaderboards makes employee referrals programs more interactive, more fun and more effective.
Employee Referral Software Features
Employee Referral Programs
Configure multiple employee referral bonus systems. For example, different point systems for urgent positions vs fresh graduates vs regular lateral hires.

Auto send out employee referral mail. 

Define various points system or cash prizes, etc, as employee referral bonus for different job ranks
Auto creation of internal employee referral site

Employees can easily track all their past and current employee referrals, status and bonuses.  

Employees can auto-discover matching connections from their own social media network like LinkedIn.
Find your employee referral champions using leaderboards

Measure all important hiring metrics related to employee referral program. 
Screen resumes of referred candidates, contextually, going beyond keywords

Immediately find best referred candidates based on your hiring pattern

Discover best talent from the past employee referral talent pool
Track all your employee referrals through the hiring process

Process all other job applicants along with employee referral candidates without losing track of any

Easily track source of each job applicant. Identify duplicate application.
CVViZ employee referral software can integrate with other applicant tracking system (ATS)

Integrate with your payroll system incase of cash employee referral bonus
Build Successful Employee Referral Programs With The Employee Referral Tool Powered By AI & Gamification