AI Recruiting Software That Helps You Hire Faster
Online recruitment software that uses Artificial Intelligence to make hiring process more efficient and simple. It matches right candidates for the right job, automates candidate sourcing, gives insight into your hiring process, improves quality of hire and streamlines your administrative tasks.
Used By 100+ Companies From Startups To Large Enterprises
CVViZ is an AI recruiting technology that helps you improve your quality of hiring. Be it high volume hiring or niche hiring, the key is to reach right candidates sooner. CVViZ gives you that edge! Using AI for recruitment you can identify best candidates in the beginning of recruitment and selection process. CVViZ is an AI recruitment tool that provides intelligent automation of recruitment process. It can also integrate with existing Applicant Tracking System (ATS)  to act as an intelligent layer on top of your existing recruitment management system. 
Find Right Candidates For Right Job Using AI For Resume Screening
CVViZ's understands resumes contextually. Algorithm built using NLP, machine learning screens and matches resumes to find right candidates for the right job. 
Why just search for candidates in your resume database when you can also find where they fit best. Automate resume screening using Artificial Intelligence.
Learn More – AI For Resume Screening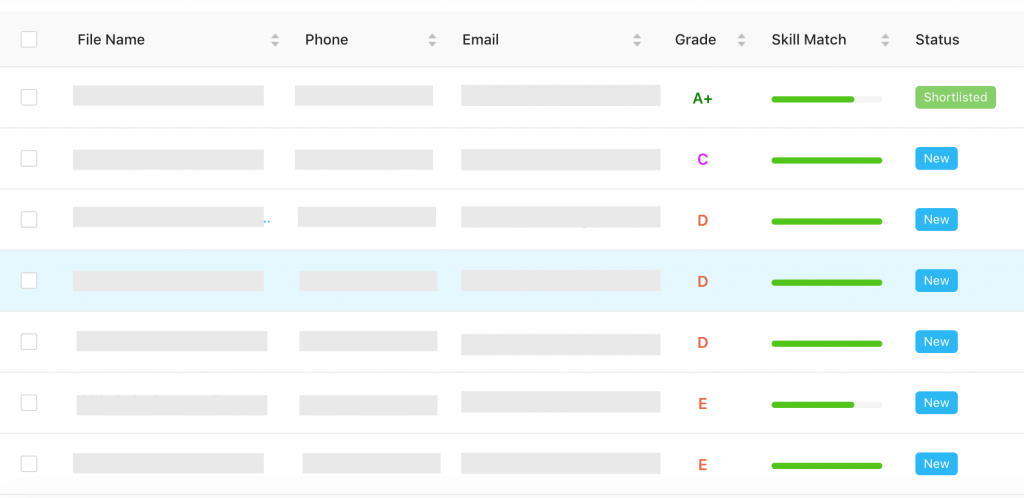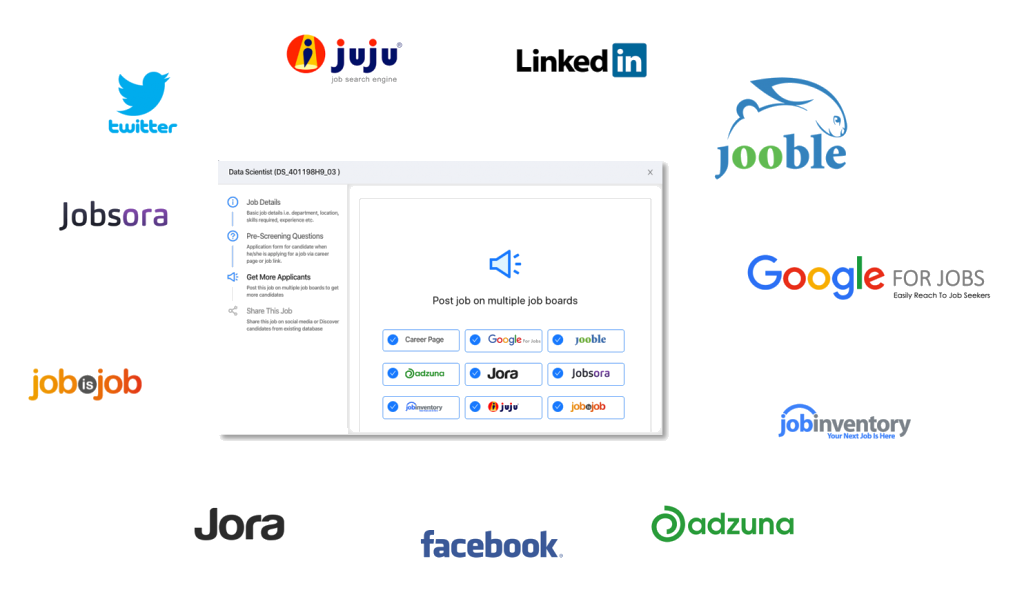 Job Posting To Multiple Paid And Free Job Posting Sites In A Click
Job board is a natural platform to find best talent. Post jobs to multiple job boards in one click and find the best candidates!
Be it Google for job search, career page, free or paid job boards, you can post jobs in one click.
Learn More – Free Job Posting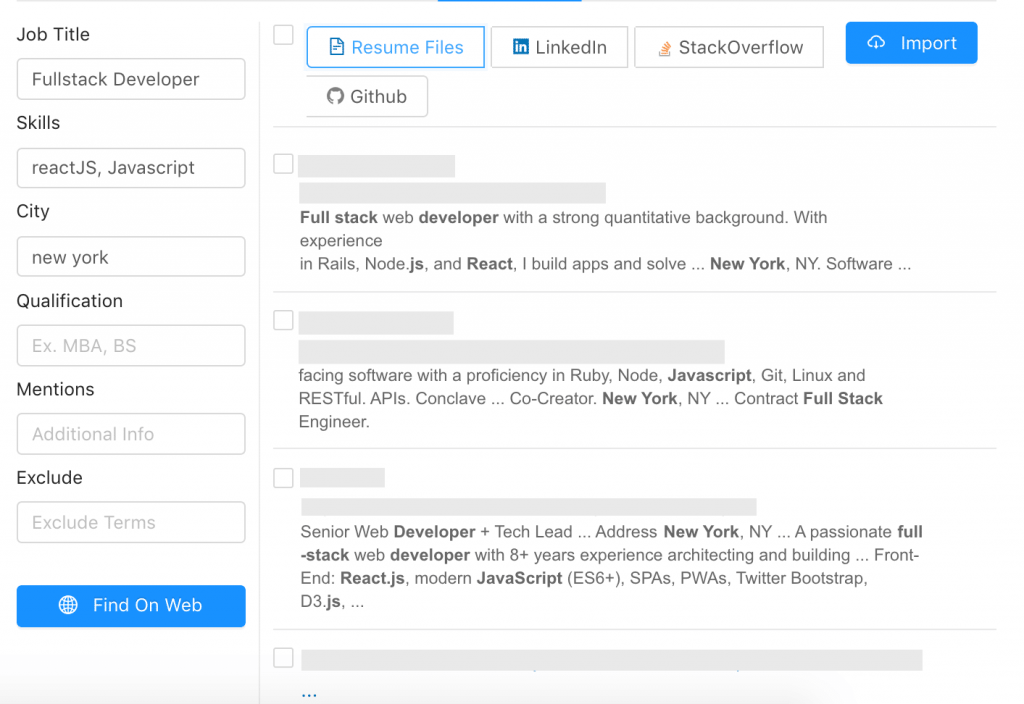 Source Candidates Automatically From Various Platforms
Discover and source best candidates from various social and professional candidate sourcing channels like job boards, LinkedIn, GitHub, StackOverflow instantly.
Using Find On Web feature you could import resumes of relevant candidates from social platforms. Intelligent resume screening process will find if they are the best talent for job.  
Learn More – Automated Candidate Sourcing
Add Candidates To Talent Pipeline Directly From Job Boards Using Our Chrome Extension
Adding candidates to talent pipeline or candidate database has got more simpler.
Using CVViZ chrome extension you can directly import candidates from job boards like Dice, Indeed, Monster, etc.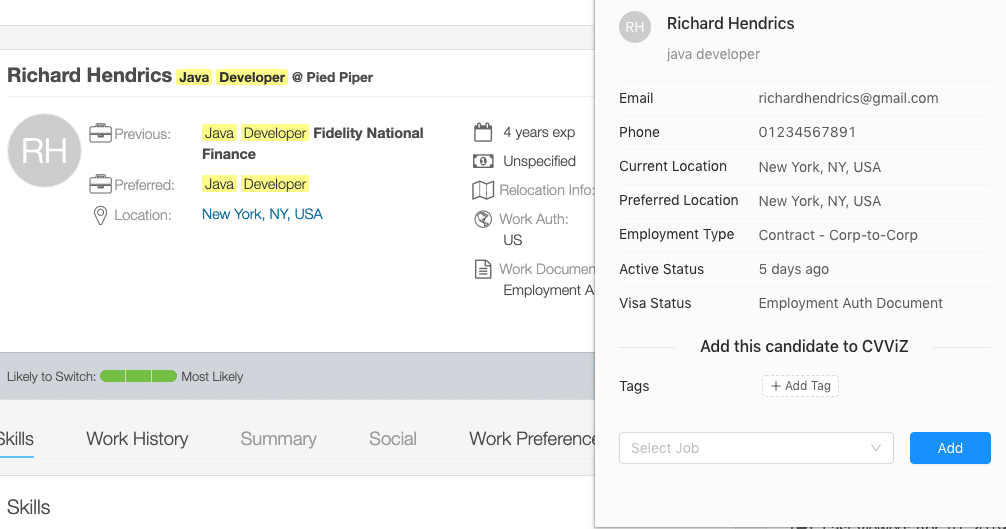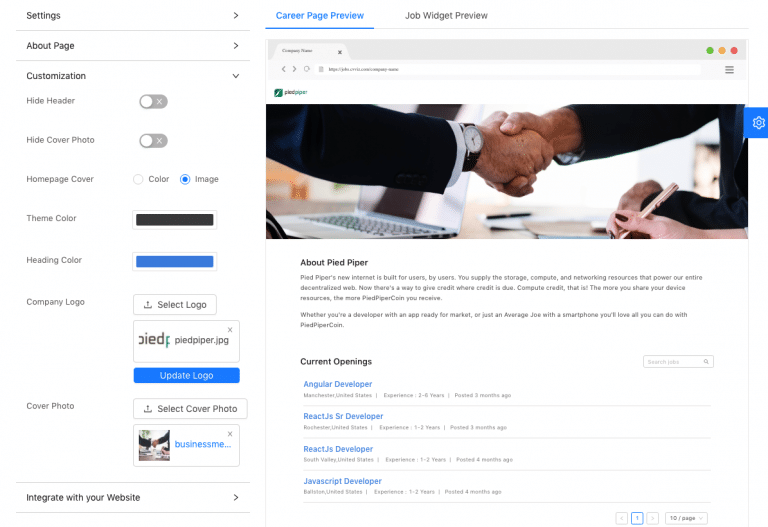 Design Beautiful Career Page To Attract Talent
When a candidate visits your company career page, he or she is not only interested in the role, but also interested in your company. To make sure candidate applies for the job, your job application process should be simple, quick, intuitive and optimized for mobile phone.
CVViZ makes sure that you not only design your career page but also integrates it into your website in less than 2 minutes. 
CVViZ makes sure that jobs on your career page get listed in Google For Job Search!
Learn More – Career Page Design

Discover Best Talent Automatically In Your Database
Every organization piles up candidate database over the period of time. Using AI for matching and ranking you can mine your existing database efficiently.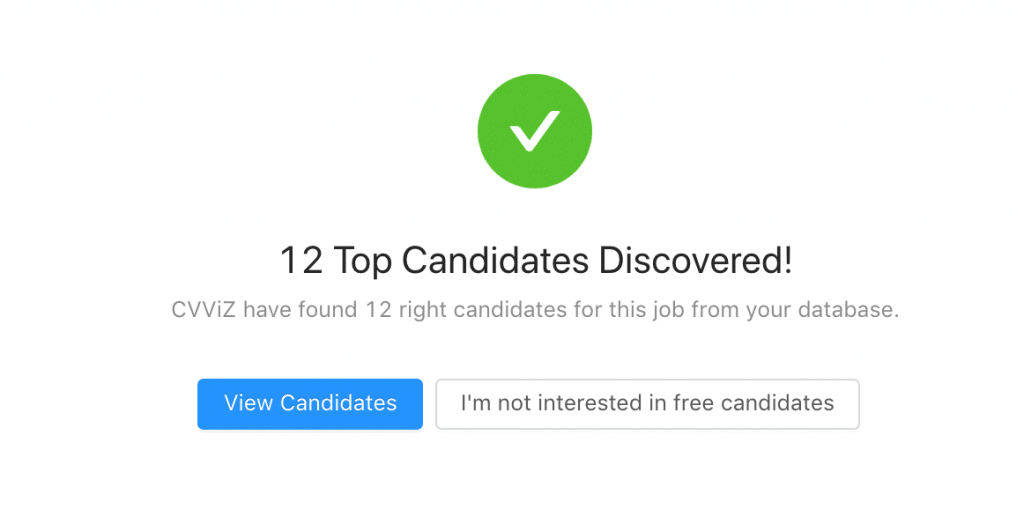 Use Video Interview To Save On Logistics Cost
CVViZ helps you organize video interview seamlessly. Additionally, if you are hiring for Developer role, then you can use the live code editor which will help you test coding skills of the candidates.
You can schedule interviews smartly without going back and forth between hiring managers and candidates.
Learn More – Video Interviewing
Recruitment Analytics To Improve Your Hiring Process
Discover new stories with advanced recruitment analytics. Get insights into various aspects of recruitment such as sourcing, screening, team performance, etc.
Recruitment metrics like time to fill, effective candidate sourcing channels, team performance and many more help you optimize your recruitment process.
Learn More – Recruitment Analytics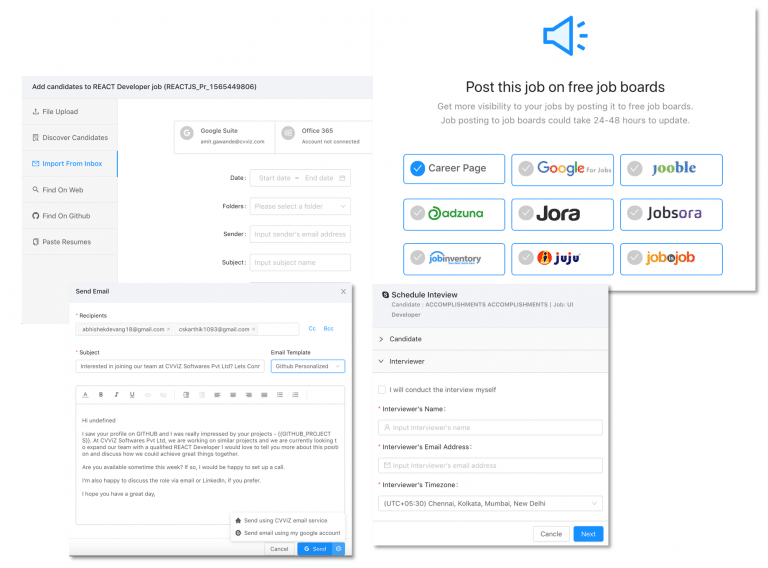 Online Recruitment Software For Complete Recruitment Automation
CVViZ is a complete recruitment automation software. It automates candidate sourcing, candidate screening, candidate engagement.
Simple and intuitive user interface of our online recruitment software helps you focus on most important thing, hiring!
Learn More – Recruitment Automation Software
CVViZ is GDPR compliant. We also help our customer to adhere to GDPR compliance with our extensive GDPR toolkit. 
CVViZ acts as a data processor for its customers and helps them with various aspects of GDPR such as The Right to Access, The Right To Rectification, The Right To Be Forgotten, The Right To Data Portability, etc.
Learn More – GDPR Compliance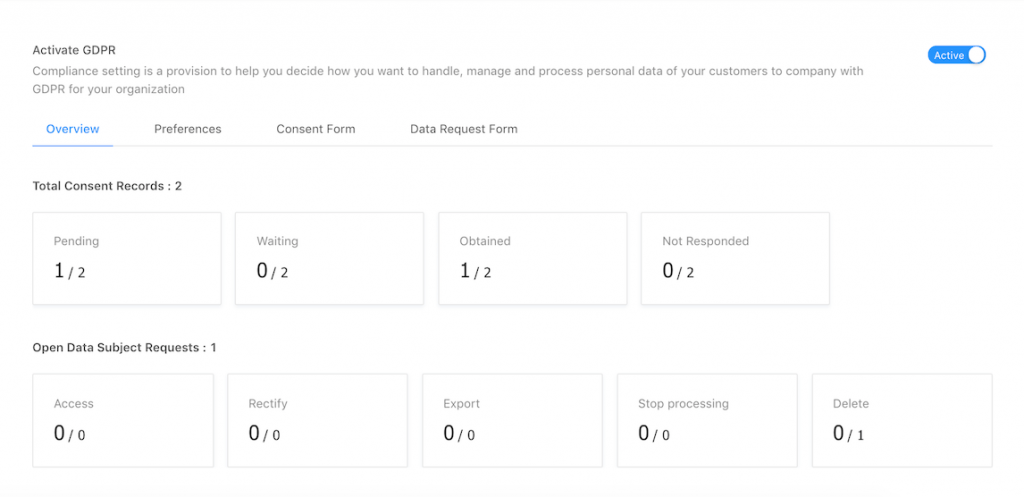 Looking For An Applicant Tracking System?
CVViZ also offers an AI powered cloud based Applicant Tracking System (ATS). With AI at the core, it is packed with simple yet intuitive features which makes your job easy.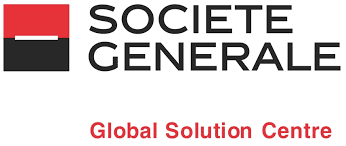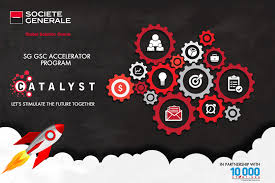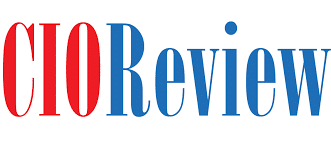 Access the power of AI for resume screening in your existing Hiring Software