ATS That Saves Time, Money & Defines Your Hiring Process
Focus on growing your business and let CVViZ manage your recruitment process
Used By 100+ Companies From Startups To Large Enterprises
Red. Recruitment Group saw a 40% increase in candidate applications. It kept increasing 10% month on month…
Linq Closed 24 Positions Out Of 25 Using Resume Screening Solution Of CVViZ. CVViZ not only streamlined the hiring process but also made sure..
Remote Office migrated from an established ATS to CVViZ. Smart, intuitive recruiting automation features in CVViZ made the hiring much easier….
Best Applicant Tracking System For Small Business
At CVViZ we understand that when you are focused on growing your business, posting jobs and tracking candidates is not the priority. Hence, we made sure to keep it simple for you.  CVViZ Applicant Tracking System with its intuitive user interface smartly automates various recruiting tasks so that you can focus only engaging top candidates.  Get started with the best ATS for small business!
Source Candidates For Free! Post Jobs To Multiple Free Job Posting Sites In A Click
We have made it simple to post jobs to multiple job posting sites in one click.  
You can also post jobs to different social media platforms likes Facebook, LinkedIn, etc.
Sourcing candidates was never so easy!
Learn More – Free Job Posting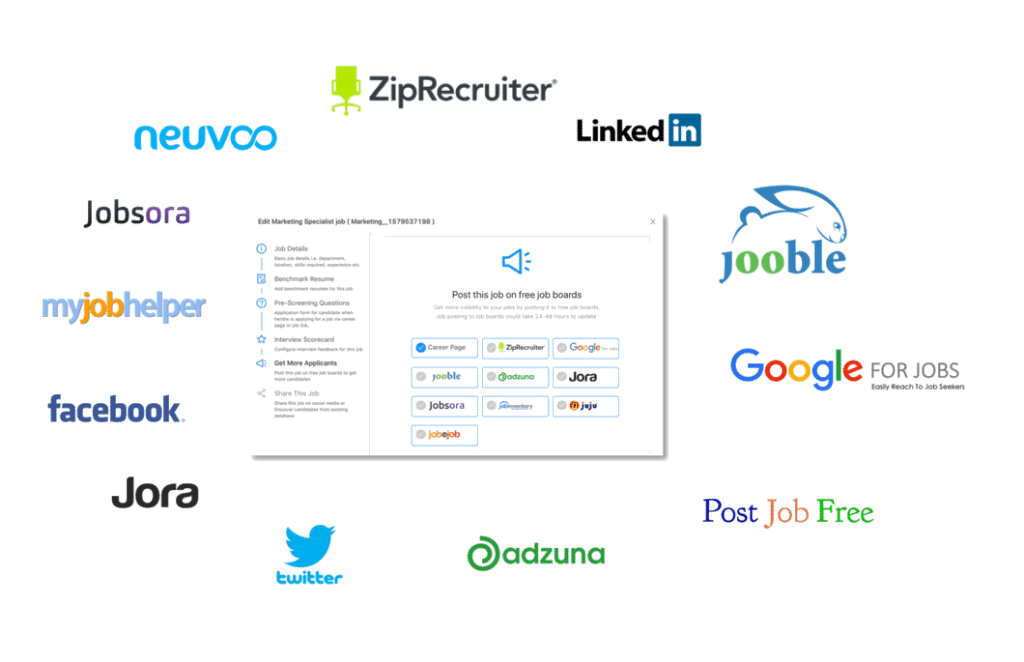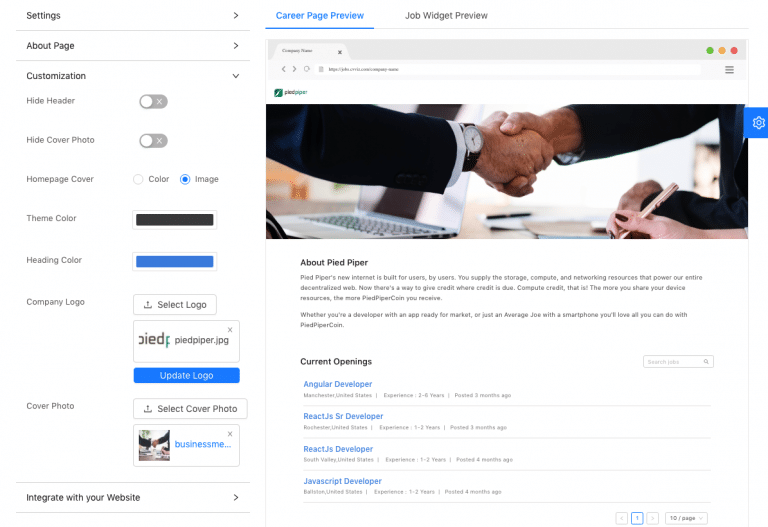 Source Candidates Using Your Website By Designing Beautiful Career Pages To Attract Talent
Company career page is the anchor of your hiring process. It's also the best tool for employer branding. It is your chance to make the first impression. 
CVViZ helps you design company career page and also integrates it into your website in less than 2 minutes. 
CVViZ makes sure that jobs on your career page get listed in Google For Job Search!
Learn More – Career Page Design

CVViZ Screens Resumes For You Using AI
CVViZ understands resumes contextually. It learns about your job requirement, the kind of candidates you want to hire and it immediately identifies top candidates for you. 
Learn More – AI For Resume Screening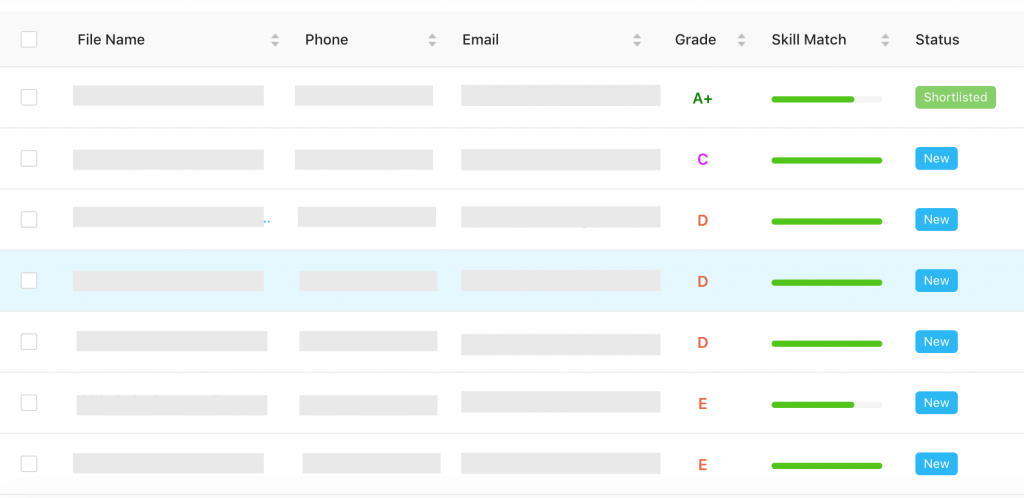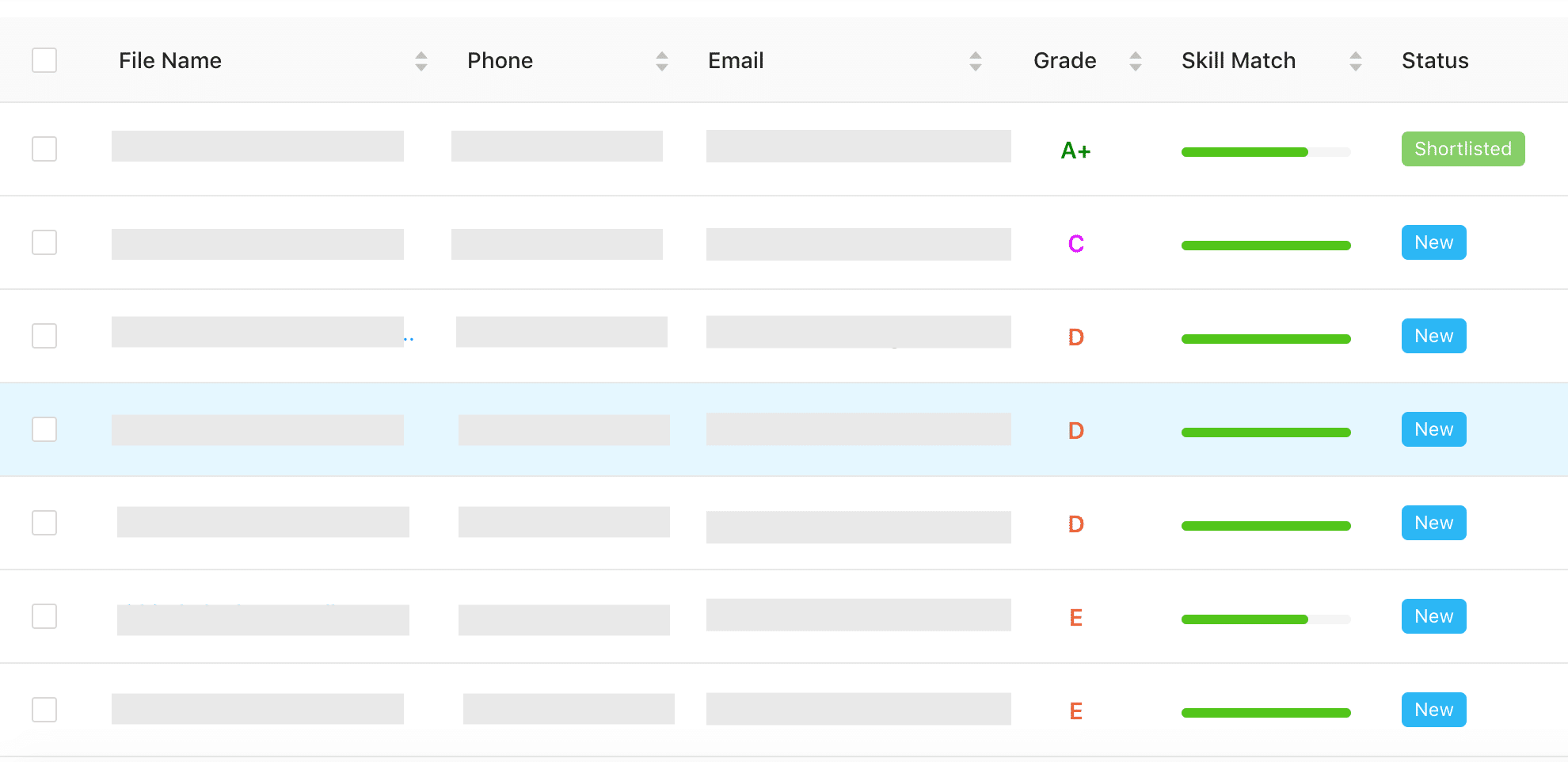 Schedule Interviews. Conduct Video Interview To Save On Logistics Cost
CVViZ helps you organize video interview seamlessly. Additionally, if you are hiring for tech role, then you can use the live code editor to test coding skills of the candidates.
CVViZ with its calendar help you manage events easily. You can schedule interviews smartly without going back and forth between hiring managers and candidates.
Learn More – Video Interviewing
Applicant Tracking, Managing Communication and Building Candidate Relationships With Ease
As part of hiring process you want to track applicants, manage communication with them and collaborate with your hiring team.
CVViZ helps you achieve that with it few key features like, Managing Communication Among Hiring Team Members, Tracking Status of Applicants, Managing Email Communication within CVViZ, Various Email Templates, Bulk Emailing, Maintaining Candidate History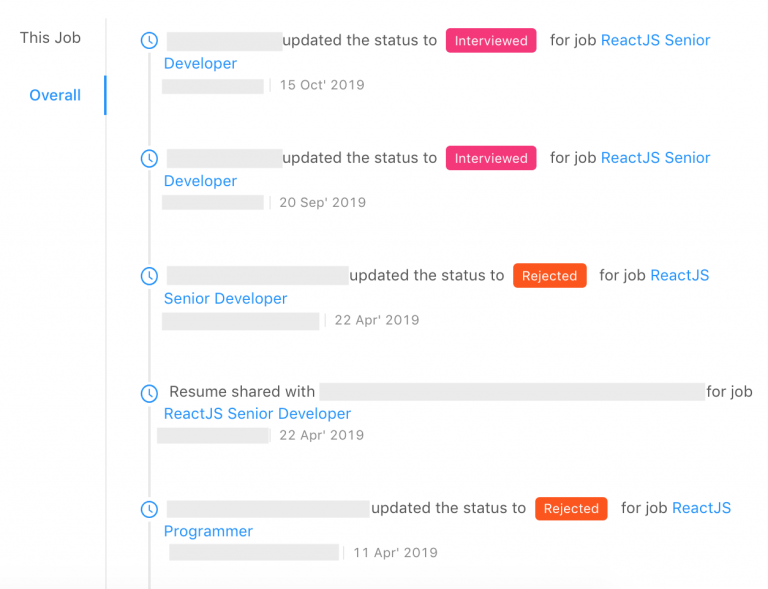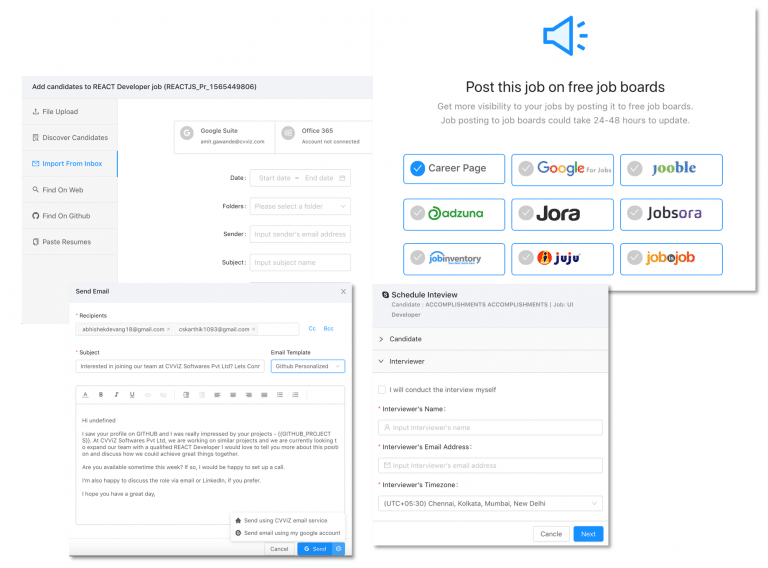 Complete Applicant Tracking System To Define Your Recruitment Process
CVViZ offers many critical features that simplifies hiring process. Features that help you collaborate among hiring managers, recruiters, recruitment agencies and candidates. 
You can take notes, record interview feedbacks, bulk email candidates, sync emails and calendars with CVViZ.
CVViZ also help you with GDPR compliance toolkit.
Learn More – Applicant Tracking System
Features That Automates & Simplifies Recruiting Process
Post jobs to various paid, free job posting sites, social media platforms, etc.

Design career pages and list all your active jobs automatically

Set pre-screening questions as part of job application process
Candidate Sourcing & Management
Search & import candidates profiles from various platforms

Chrome extension to import profiles directly into CVViZ from job boards

Track all candidates

Build talent pipeline

Take notes, manage history, feedback

Export candidate tracking list into Excel sheet
Video Interviews, Communication
Schedule & Conduct Video Interviews without going back & forth
Integrated code editor to watch candidates code live during video interview
Integrate & sync your emails, calendar with  CVViZ

Multiple email templates or create your own

Personalized email based on candidate profile

Bulk emailing to candidates
Screen resumes contextually, going beyond keywords

Rank candidates based on your hiring pattern

Discover best matched candidates automatically from your database
Elastic search for extremely quick results

Search candidate database using keywords

Full text search – find anything and everything

Use boolean search operators and wide range of filters
Resume Database Management
Resume parsing

Resume storage over cloud with quick access from anywhere

Identify duplicate resumes
Track all important recruitment metrics

Export or download reports into Excel sheets, pdf, jpg
Data Security & Compliance
Data secured while in transit or still

Authorized access 

Role based access

GDPR Compliant
Easily collaborate among hiring managers, recruiters, vendors and candidates

Click to share resumes, notes & emails

Auto notifications & reminders
Get Started With The Best Applicant Tracking System For Small Companies