Smart Schedule Interviews. No need to go back and forth between candidate and hiring manager. Conduct Video Interview For Better Candidate Experience. Watch Live Code Execution. Save Cost. Save Time.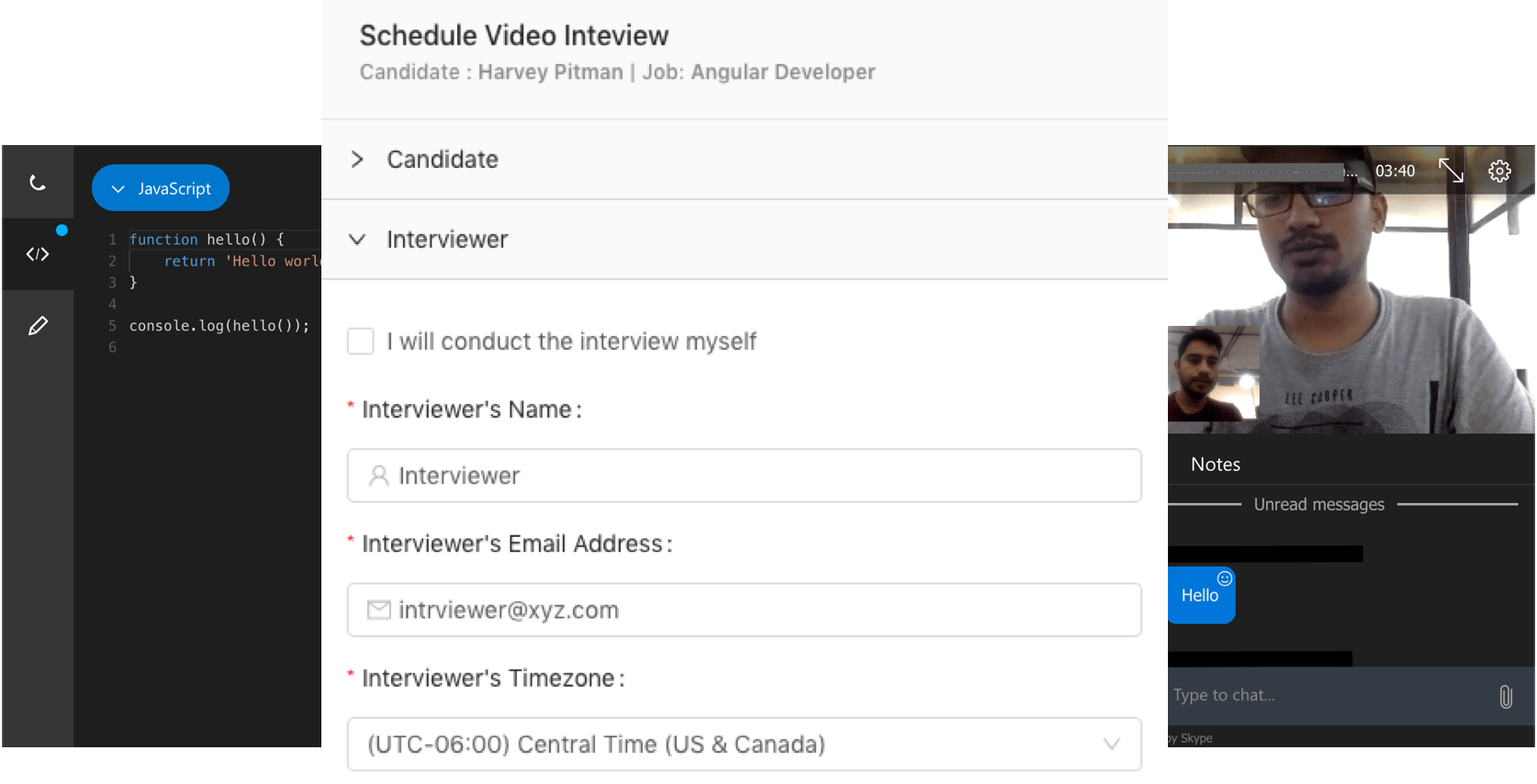 Used By 100+ Companies and Recruitment Agencies
CVViZ has helped us to organize and streamline our recruitment process. It has various intelligent features that helps in hiring. Sourcing resumes from platforms like GitHub really helped. Resume screening feature helps in ranking the candidate profiles which helps in effective hiring.
CVViZ has been very effective for my company as I am able to refer great candidates in CVViZ to many of my clients that wish to hire Veterans, Active Duty and Military Spouses. This AI recruiting tool saves me time & money as I am able to identify the most qualified candidates with a click on the mouse.
Intelligent ,simple, gets the work done. Clean user interface with right workflow for recruiters. We were able to bring down the time required for screening of resumes and scheduling of the right candidates and this intern helped us with placing more candidates with our clients.
Smart Interview Scheduler
Let candidate and hiring manager pick up their interview slot without dialing anyone's phone. 
Smart interview schedule assistant will help hiring manager and candidate to select mutually agreeable interview slot.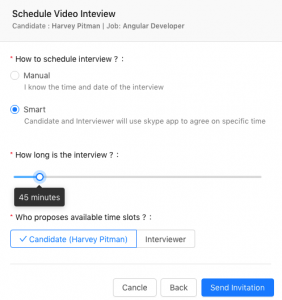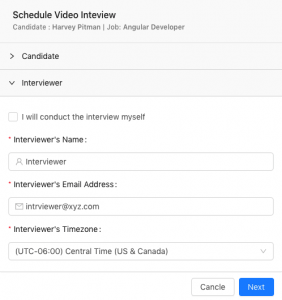 Once the timing for online interview is fixed, you will receive a calendar invite.
Get auto-notified before the interview.
Conduct one-one or group online video interview seamlessly. Candidates don't need to have CVViZ login.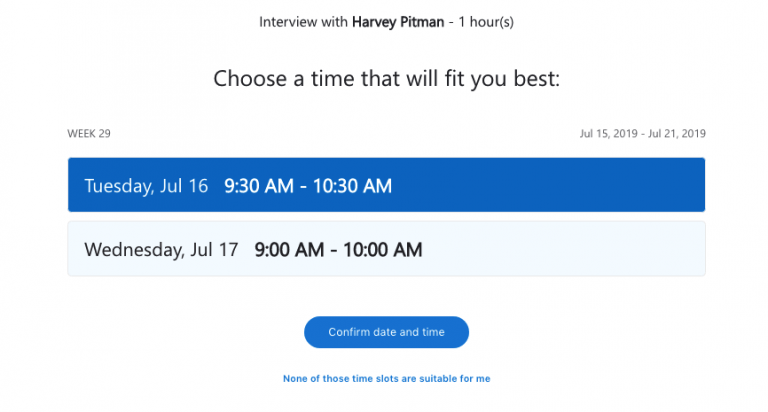 Watch your candidates programming live with inbuilt code editor. Candidates can execute code live.
Syntax support for candidates to code accurately.
Hire Best Talent, Faster With AI Powered Online Recruitment Software