We often talk about people who are successful in their respective fields. There are reasons why some people see success more often than others. Like any other field, in tech recruiting profession there are also some highly successful tech recruiters who are able to close job positions more often than their fellow recruiters.
Recruitment is a tough job. It needs multiple skills like collaboration, time management, proactiveness and many others. Top tech recruiters maintain certain habits and follow certain traits which make them more successful. We will look at key habits of highly successful tech recruiters.
1. Know Your Technology Stack
Java is to JavaScript what Car is to Carpet.

Chris Heilmann

First thing first. If you are a tech recruiter then there is no excuse for not knowing technology stack that you hire for. Successful tech recruiters know their tech stack. You don't need to be an expert but you should be able to understand what exactly you are hiring for.
As a technical recruiter you should also be able to distinguish among different roles. Many times, technical skills mentioned between two job descriptions are same. However, roles and responsibilities expected are entirely different. Hence, looking for just skills or keywords on resumes is never enough. There are common instances when a developer is called for support engineer role or a Javascript developer is called for Java programming role. And yes if you are a tech recruiter and you hear the word CHEF, it is a configuration management framework and not a hobby.
These days technology changes very rapidly. Use Youtube or Wikipedia to improve your knowledge about technologies that you hire for. You can use job boards like indeed to find what are trending or new technologies in the tech industry. Talk to fellow recruiters or discuss with your hiring manager about the skills and roles.
Top tech recruiters spend time and efforts in continuously learning about technology stack they hire for. Having right knowledge about technology stack will help you in two ways –
You would know if the candidate's resume is relevant for the job or not. This saves huge amount of time that you spend in talking to many non qualified candidates.
You make great impression on candidates. This goes long way and helps you build the strong connect.
2. Identify Key Recruiting Metrics
Let's say if you are preparing for a marathon you may just focus on the distance you can run or you want to run. But if you want to win a marathon, you would measure time you take, speed at which you can run, speed at different intervals. You would work on how to pace to win a marathon. You would watch your diet.
In short, you would focus on all the key parameters. You would measure all critical parameters throughout.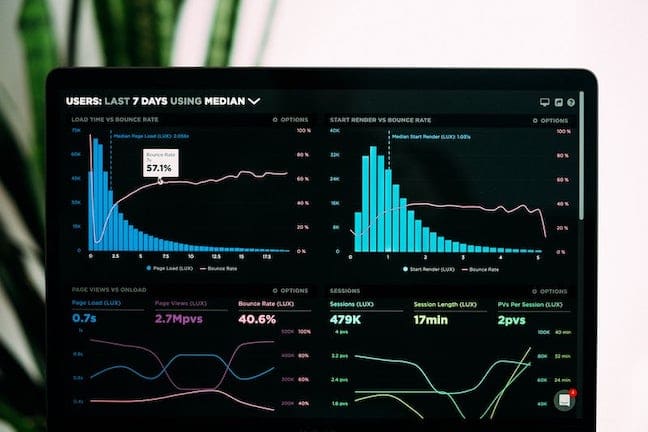 Top technical recruiters do the same. They build key recruiting metrics to measure their own performance. They do not wait for the year end performance appraisal discussion to know what they achieved and what they missed.
Some of the key recruiting metrics you can focus on are –
Candidate engagement activity
Email open rates
Time to fill a position
Submission rates
Source to hire rate
Quality of hire
Offer To acceptance rate
3. Top Tech Recruiters Use Multiple Candidate Sourcing Strategies
One of the key things that separates successful tech recruiters from other is that they don't put all eggs in one basket. Top technical recruiters use various candidate sourcing strategies to search and source candidates.
One of the common mistakes that most tech recruiters do is that they rely heavily on leading job board for searching and sourcing candidates. It could be LinkedIn, Indeed or any other leading job board. If you just stick to one job board, your search results are going to be limited. Also, if it's the top job board in your region then expect all other recruiters looking at the same set of candidates.
Also, it is highly unlikely that one job board would host candidates from all industries and for all kind of roles.
Successful tech recruiters use organic and paid mediums to reach to potential candidates. They diversify their efforts. Eventually they figure out which kind strategy to use basis role, industry and geography.
4. Successful Tech Recruiters Use Recruitment Automation
Recruitment is a candidate driven market. Everyone is looking for great talent. As a recruiter you want to hire best talent for your company. There is a cut throat competition for the best talent. In such scenario, time becomes the most critical factor. If you could reach to right candidates before recruiters from other companies then you have a great advantage. IT recruiter from staffing companies face this situation on daily basis.
Recruitment automation not only saves huge amount of time of recruiters but also increase their efficiency and productivity by automating repetitive tasks. This leaves more time for recruiters to connect with right candidates.
Now a days, companies are investing into smart automation tools such as AI recruiting software. It can intelligently automate most of the recruiting tasks.
5. Personalized Communication
Successful recruiters put extra efforts in sending personalized messages. Instead of sending cold emails they send more targeted emails. They try different versions of messages to figure out what kind of messages could get them more responses. Also, they have multiple email templates ready for various kinds of scenarios. For example, if a candidates responds negatively to a job opportunity; a recruiter could respond with an email that would thank candidate for responding to email and would also request for few references if candidate's friends were interested in the job opportunity. A smart tech recruiter would keep such email content ready in the form of email templates. It not only saves time but also make recruiter look sincere. Most recruiters give up on candidate the moment they get a negative reply from a candidate.
Successful tech recruiters invest in building professional relationships with candidates. They make sure of great candidates experience. Hiring is a two way process . Candidates also evaluate your company while going through different phases of hiring. Successful recruiters ensures candidates are at the center of hiring process.
6. Organizational Skills
Top IT recruiters have great organizational skills. They are great with time management. They use various tools like google calendar, or todoist to get organized. Successful tech recruiters set their priorities straight. Some of the key things you would notice about successful recruiters are
Clear communication with candidates and hiring managers
Use calendar or todo checklist to organize their timeline
Timely follow up with hiring managers and candidates
 
Summary
To become a highly successful tech recruiter you need to consistently find ways to improve in every area of hiring. You need to figure out how you could save time in order to find more time to engage candidates. You need to learn to communicate clearly so that you don't waste time in going back and forth. Top tech recruiters know the value of network they build over the period of time. They invest their time and efforts smartly and more consistently.