Information technology and business are becoming inextricably interwoven. I don't think anybody can talk meaningfully about one without the talking about the other. 

Bill Gates
There is no denial that every business today needs digital technology to succeed. Hence, companies are allocating big budgets to go digital. Companies are either outsourcing their software development or they are hiring software developers in house.
You could a startup or big enterprise, every company is trying different ways to hire software developers. Although, various candidate sourcing strategies such as using social media, sourcing passive candidate, recruitment marketing and off-course employee referral program would be useful; we will focus on different platforms and practices to hire software programmers.
Hackathon – Newest Recipe To Hire Software Developers
Hackathon is generally a 48 hour power packed coding event where participants are given a problem statement to work on. Here, developers may participate as individuals or may participate in team. It would depend on the nature of the hackathon.
In an hackathon there would be a team of mentors and judges who would observe these developers. There could also be a team of recruiters observing the whole event. Mentors and recruiters observe team work, working styles of individuals. Judges would evaluate developer's work towards the end of this event.
Why Software Programmer Attends Hackathons
Hackathon is a great way to hire software developers because some of the best coders, programmers participate in such events. Some of the top reasons why software developers attend hackathon –
Software developers enjoy being challenged
Hackathons are good platform to showcase their skills
To pick up new skills and work with other experts
Win cash prizes
Find new job opportunities
Build professional network
Cool freebies

How To Hire Software Developers At Hackathon
Hackathon is an event where both active and passive candidates would be participating. As a recruiter you may want to take a mix approach of sourcing candidates and not sourcing candidates. You would need to focus on event and build relationships with all participants. It is also a brand building activity.
At the end of the event you may ask participants to fill up a feedback form or take a survey where they rate their experience about the hackathon. Here, you may want to squeeze in a question, asking if they would be interested in exploring job opportunities at your organization. This will help you in reaching out to interested candidates.
Many companies are conducting hackathons for fresh graduates as well. Now a days companies are also organizing internal hackathon to find innovative solutions to the problems in hand.
There will be a winner of a hackathon. However, finding winner is not the real aim of a hackathon. You are actually trying to build a talent pipeline to hire software developers in near future.
Sponsored Online Coding Challenges
You could see online coding challenge like a virtual hackathon where software developers would come online to compete to solve the problem statement.
Online coding challenge doesn't demand physical logistics. However, you need to arrange for powerful online infrastructure to support hundreds and thousands of developers coding in real time. Platforms like Codility provide such online logistics.
Also, you may want to sponsor these events to make sure it reaches to maximum people. The spend would be for digital marketing. The format of such online coding challenge could be similar to hackathon where there will be cash prizes for winners, digital freebies, etc.
Hire Software Developers Using Specialized Social Platforms
Although, you could use social media platforms like LinkedIn, Facebook or Twitter to attract and source candidates, using specialized platforms like GitHub, StackOverflow could be more effective and productive way to hire software developers.
Source Software Engineers Using GitHub
GitHub is a platform comprising of more than 12 million software developers, coders, programmers. There are more than 30 million projects they are contributing to! Developers create their profiles which may include their names, email ids, current employers, skills, indicator that shows if they are looking for a job change and list of projects they are working on. Software developers maintain their code on this platform. They could be working individually or in teams for open source projects.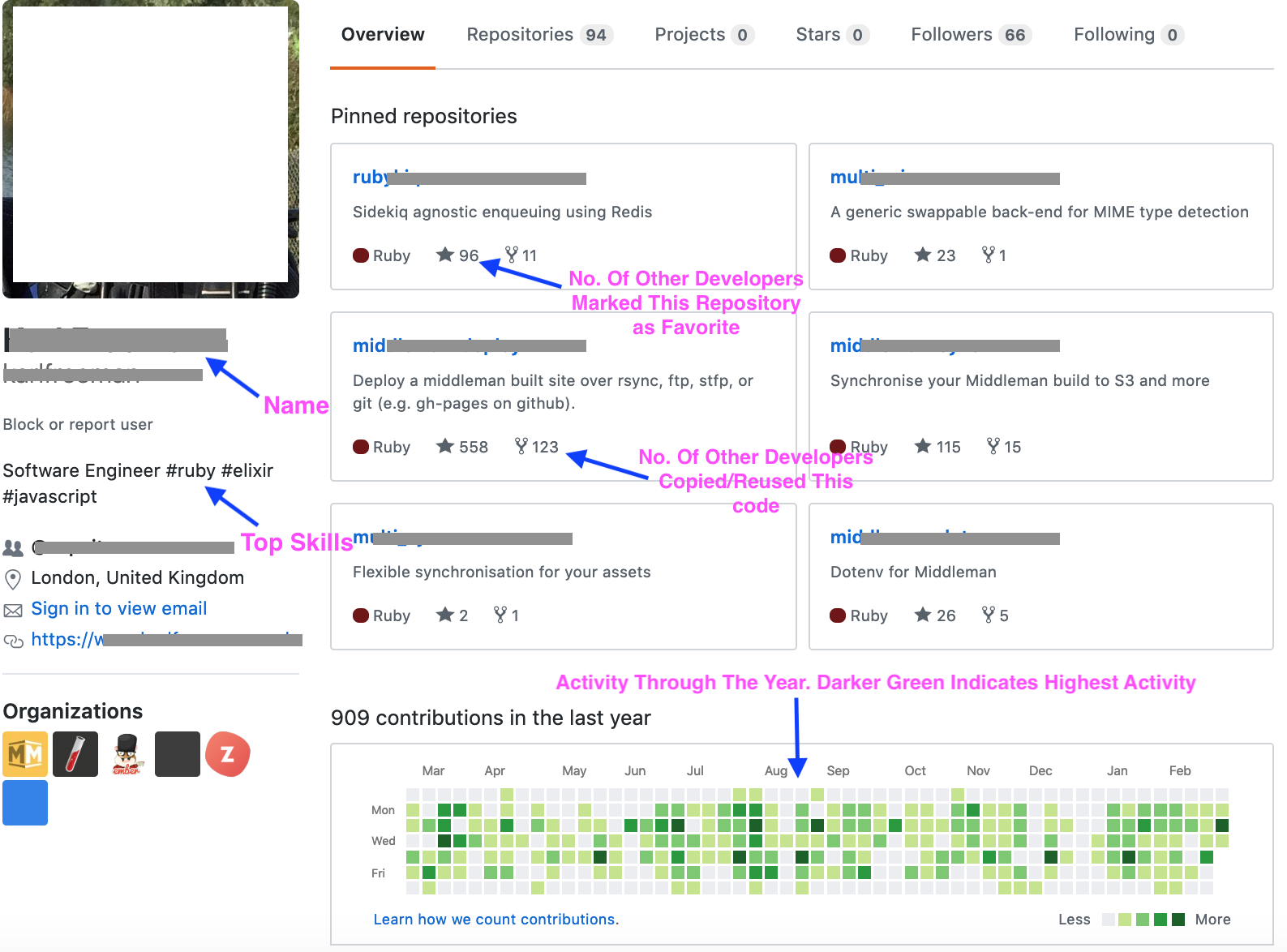 Sourcing candidates on GitHub is free. You could use advanced search and filter option on Github. You could use skills, location, number of followers, number of repositories as search criteria. Candidate sourcing can be automated using GitHub APIs.
GitHub is a community where you can find some of the finest coders. There is a chance that these coders may not be available on job portals or on similar platforms.
So, Once you have identified great candidates, it's time to engage them with compelling emails. Write personalized email. Look into projects they have contributed to. Check what all their work is forked (reused) multiple times. This will help you understand their core area of work. Use all such information to find if they are really qualified to work with your team. If yes, send them an email mentioning what you have to offer. You will have 30% better chance of getting a reply to personalized email over cold email.
Hire Freelance Software Engineer
Many companies get into offshoring model where they outsource their software development related work to other companies. Companies can get into long term contract with other service based IT companies or companies can choose to hire contractors or freelance developers.
Few years ago finding a freelance software engineer was not easy. Even if you have found one, trust issues were always there. The whole freelancing market was not so organized. With the rise of freelancing marketplace platforms like Fiverr, Upwork, Freelancer.com it has now become easy to hire freelance developers. You can find reviews, previous work of freelancers before you can contact them. Also, these platforms work as mediator which takes care of the money part.
Once you decide to work with certain freelancer, you can negotiate on the rates. It could be per hour basis or per project basis. Then you may have to do upfront payment to these platform. Platform holds this payment until freelance developer submits the work. You get the say in quality of the work too. If you don't like the quality you can get out of the contract and you get your money back. In case of a conflict, platform can step in to find a resolution.
Hiring Software Developer For Startup
Hiring freelance software engineer works really well if you are planning to hire people for short term. Also, if you are a startup you will find hiring freelance developer as a viable option. You can build MVP or get quick work done with right set of freelance developers.
For startup community AngelList works really well. It's a platform for startup world. Most people who like to work for startup you will find them here.
If you are looking for developers with niche skills, you can explore platforms like Toptal. You may refer to their guide on how to assess software developers. However, you may have to pay higher than market rate as they claim to have really really good developers.
Related: AI Recruiting Software Guide – How AI is transforming recruiting
Coding Interview Over Video Call
Companies use video calls for interviews as it is convenient for both candidates and companies. It saves time and efforts especially if candidate and company are distance apart.
For software developers, you can organize technical interview over video call where candidates can demonstrate their coding skills in real time. You can use live code editors like HackerRank, Codility. Also, you could also use modern applicant tracking system that offers video interviews with integrated code editors.
Also, these code editors provide syntax check which helps candidates to avoid basic mistakes during the video interview.
Summary
IT, software development industry luckily have multiple specialized channels for recruitment. However, many of these channels are not explored enough. Recruiters may still stick to traditional approaches of using job boards like Indeed, Dice, Jooble, etc. to find candidate. If you want to hire best software developers you must explore specialized hiring methods such as hackathon, online coding challenges, specialized social platforms like GitHub, Video interviews with integrated code editors.