While we were building AI recruiting software, we interviewed 26 recruitment agencies at length to understand their pain areas. We asked many WHY and WHAT questions to recruiters. For example, what all activities consume most of their time? What would they change about the hiring process so that it would help them close most positions? Why they were not able to close as many positions. When we got answers to these questions, we realized there was a common pattern especially among new recruitment agencies where these new recruitment agencies struggled to close most positions they worked on.
We will discuss some of these common scenarios and try to understand why most of these new recruitment agencies struggle. Reasons we found would align into two areas –
Business Strategy Reasons – scenarios where business strategy is responsible for the poor results
Operational Reasons – scenarios where recruiters struggle with day to day operations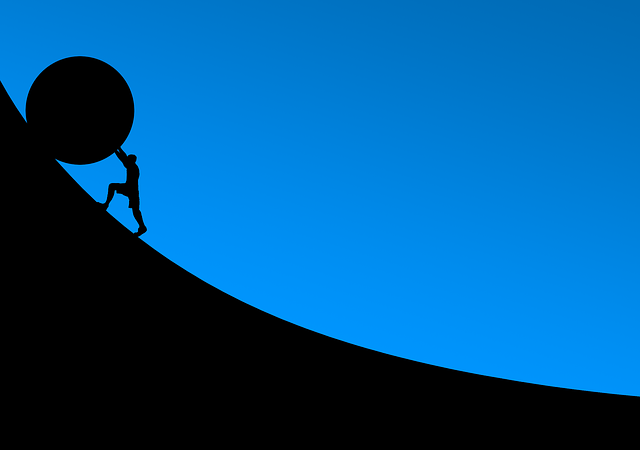 Business Strategies That May Not Work
Owners of the new recruitment agencies (or for any new business) are very conservative about operational expenses (OPEX) and capital expenses (CAPEX) in initial years. It is a bit natural. However, while focusing on expenses they end up compromising on some the important aspects related to recruitment business strategies.
Buying Subscription To Secondary Job Boards
Subscription to leading or number one job board in every country is always the most expensive. Hence, owners often end up buying a subscription to the second best job board. Ironically, recruiters rely heavily on job boards for finding active candidates. If you have subscribed to the second best job board, recruiters will struggle to find candidates. Either the volume of resumes in the second best job board is relatively low or it may just not have the quality candidates.
Also, very few job boards in the world may cater to all industries. Few job boards have niche databases for specific industries. For example, Dice is really good for technology hiring. New recruitment agencies often subscribe to a secondary job board and use that job board to cater to multiple industries.
No Niche! Trying To Acquire Every Customer
It is natural for every new company to go after every possible opportunity. In our findings, we realized new recruitment agencies were working with all kinds of clients. For example, some recruitment agencies were working with IT companies as well as with pizza delivery companies. Catering to Blue color as well as white color jobs. Hiring for different industries needs different kinds of expertise. Recruiting is not only about searching resumes on job boards and calling candidates. Expecting that a recruiter can cater to all kinds of industries is a big mistake. Unfortunately, most new recruiting agencies make this mistake in an attempt to get a business.
Hiring Inexperienced Recruiters
Most new recruitment agencies struggle is because they hire inexperienced, junior recruiters. New recruitment agencies would hire one or two experienced recruiters but most members of their recruitment team are junior recruiters. In fact, we observed that many recruiters were fresh graduates.
Recruiters have to face rejections over call, every day! Most of the candidates that recruiters would call are generally not interested in the new job opportunity. Fresh graduate recruiters are not used to such negative experiences. If most members of your recruitment team are fresh graduates then the overall morale of the team could get challenged.
Operational Reasons Why New Recruitment Agencies Struggle
When we questioned recruiters about the challenges they face while closing a job position, the most common answer was that they could not find the right candidates in time.
Why Recruiters Struggle To Find Right Candidates For The Job
When we asked recruiters multiple WHY here is a list of responses we got from most recruiters in recruitment agencies.
Not enough good resumes on the job boards
Calling the wrong candidates for the wrong job opportunity based on keyword search match
Candidates were not interested in the job opportunity
Candidates after the first round of interview did not return for the next round because they had bad candidate experience
Some of the above reasons are also resulting due to bad business strategies. Like, not finding enough good candidates because you subscribed to a second-best job board. Or, most of your recruiters are inexperienced and hence they need more time to screen resumes or even understand if the resume is relevant.
Recruiters Spend Hours In Doing Manual Work
Most recruiters in new recruitment agencies use excel sheets or google sheets to track recruitment workflow. They store resumes on a shared drive. They spent hours to search through their candidate database. Duplication of work is very common when there are no processes in place. Recruiters have to go back and forth while scheduling interviews.
Recruiters lose a significant amount of time in doing manual work. It delays their chance of meeting the right candidates when their competition or best recruitment agencies would reach these candidates sooner. The reason being, these best recruitment agencies use recruitment automation software like ATS recruitment or CRM recruitment software.
Hiring Manager Vs Recruiter
If you have spent any time in the corporate world, you would have seen the cat-mouse relationship between recruiters and hiring managers. The hiring manager thinks the recruiter doesn't do a good job at screening resumes. Whereas, recruiters think the hiring manager doesn't know what he or she is looking for as the hiring manager would keep changing the job description.
Fastest Finger First
Recruitment agencies work on a commission basis. If the candidate referred by them joins the company, a recruitment agency would get a commission. However, a candidate they submit shouldn't already exist in the company's candidate database. These are the basic terms.
Now, every company works with multiple recruitment agencies. In order to be the first company to submit the candidate's resume, recruitment agencies may compromise on the resume screening process and may submit resumes without properly screening them. This fuels into not so easy-going relationship between the hiring manager and recruiter.
If the relationship between hiring managers and recruiters remains strangled then it certainly affects the business of a recruitment agency.
Conclusion
We looked into how business strategies can go wrong and impact recruitment agencies' business. How recruiter's day to day challenges makes it difficult for them to close job positions. The solution to most of the challenges is that you hire the right mix of young and experienced recruiters. Use recruitment technology to get more productive. Using the right recruitment automation will also help recruitment agencies to stay lean and deliver more. Also, new recruitment agencies need to find a niche or stick to one industry at the beginning rather than running after every potential client. Patience is the key!