The Great Resignation, The Big Quit, or The Great Reshuffle… No matter what you call it, it is undeniable that this trend has taken any industry by storm – and the tech sector isn't an exception.
Just in May 2021, a whopping 4.3 million people left their job, and, in March 2022, a Gartner HR survey revealed that only 29% of IT professionals had plans to remain with their current employers.
So, in such a fast-moving market, how are you planning to attract top tech professionals and retain your talents? While the Great Resignation certainly represents a challenge for the growing tech industry, understanding the needs of today's workers and creating high-quality Tech Jobs can help you hone your competitive edge and grow your business with the help of the best-in-class professionals. Start with the strategies below.
Support the Development of a Flexible Workplace
According to statistics by McKinsey, 35% of professionals can work remotely on a full-time basis, while an additional 23% can do so on a part-time basis. But as the number of employers offering hybrid work options increases and tech collaboration tools improve, these percentages are only bound to increase.
That is why for employers who wish to remain competitive and current, offering flexibility in terms of schedule and workplace has never been more important. This is especially true in the tech industry, where most jobs, tasks, and projects are inherently location-independent.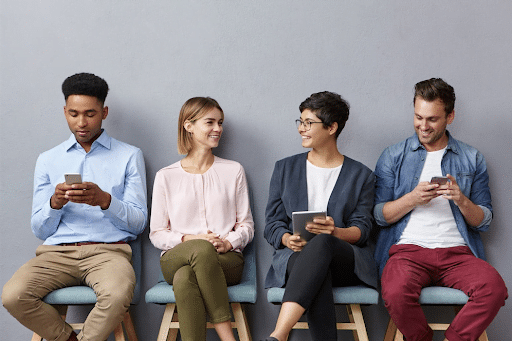 Create a Culture of Diversity, Inclusivity, and Equality
Individualism is essential in today's world – but it is even more so for employers looking to attract and retain top tech talents. And, this value should be woven into the workplace culture you are looking to build.
According to Gartner research, nearly 70% of employees would leave their current employer for a company or organization that aligns better with their own values and take a stronger stance on societal and cultural issues.
In turn, employees can attract those professionals looking to change jobs by investing time and resources into building a workplace culture that reflects important values such as diversity, inclusivity, safety, and equality.
Provide Personal and Professional Development Opportunities
If there is something employees should prioritize when trying to attract top tech talents is their offer of personal and professional development opportunities.
Indeed, today's workers are looking for employees that allow them to develop, both professionally and personally, which would allow them to remain competitive and current in a market that is expecting nearly 68% of the workforce to upskill in the next few years.
Make sure to invest in ad-hoc training programs for each talent in your team and provide new and existing team members with external development opportunities, such as industry certifications and mentorship programs.
Engage With Your Employees and Make Work Meaningful
The majority of employees who left their jobs during the first months of the Great Resignation did so in search of a better work-life balance, higher pay, and more suitable work environments.
In turn, employers in the industry have to raise the bar in terms of salary packages and offers to retain their talent and fill the gaps left by leaving resigning team members. But if there is something that has been greatly overlooked in the process is the importance of employee engagement.
Engaging with your employees, asking them how to improve the workplace, and encouraging them to share their opinion can help you build an organization that truly reflects the needs and wants of your teams.
What's more, today's top talents are driven by the meaningfulness of the tasks they engage with each day, and they look into how their work can positively impact society and the environment. Consider building these values and weaving them into your employer brand and employee value proposition (EVP) during your recruitment campaign.
Reevaluate Your Salary and Benefit Packages
As we have seen above, simply increasing the salary or benefits that your employees receive might not help you retain them. However, it is also important to understand that the consumer price index has risen significantly over the past months, and workers are still dealing with the financial aftermath of the pandemic-induced crisis.
That is why it isn't surprising that 64% of employees actively look for an increase in benefits and salaries. But, even more surprisingly, over 50% of employees would be willing to reduce their salary in favor of personalized benefits. In turn, as an employer, you might be able to hone your competitive edge simply by asking current and prospective employers what would improve their working conditions and motivation!
10 Tips To Attract and Retain Top Tech Talents
As we have seen above, the best way to eliminate all the guesswork and retain talents is to directly ask your current team members and prospective employees what would make them choose (and stick to) a certain workplace.
But the journey to boosting your organization's human capital isn't always straightforward. The tips below can help you make the process more stress-free and successful:
Keep an eye on market trends and major shifts
Understand the challenges you'll have as an employer, including a shortage of available talent, long hiring processes, and the high price of top talents
Overcome geographical barriers by tapping into a worldwide talent pool and embracing a remote workforce
When offering a flexible workplace, make sure to have the infrastructures and tools in place to support secure and efficient collaboration.
Understand what candidates want most and how these needs change over time (i.e.: a Gallup survey showed that employees want higher salaries, better benefits, improved work-life balance, and more job security).
Understand where to find top talents, including LinkedIn and Stack Overflow
Keep your workplace dynamic, engaging, and meaningful over time
Focus on building brand awareness, determine your EVP, and use storytelling to attract top talents in the industry. 
Consider alternative hiring processes and open up to referrals
Don't start your search for the right people to join your team when you are already desperate for help! 
Work With a Specialized Recruitment Agency
When it comes down to building a team of top tech talents, you will have to compete with young nimble start-ups on one side, and established giant corporations on the other.
However, the right talent to join your team is just around the corner, and working with a specialized recruitment agency can help you sail through the negotiation and screening process. Just make sure your values and goals align with the ones of the recruitment agency you choose to work with!