The Coronavirus pandemic that's ravaging the world since the beginning of the year 2020 continues to play havoc with employment and the overall job market worldwide. Large companies are filing for bankruptcy causing tens of thousands of job losses around the world.
Therefore if you're a jobseeker- either fresher or with experience, it's certain the Covid-19 pandemic will affect your job search.
At the same time, there're ways and means to overcome any adverse effects the Coronavirus pandemic can have on your job search. To know how to overcome these problems, let's look at some facts and figures.
Coronavirus Pandemic Effect on Job Search
The global workforce or people that have some sort of regular employment round the year stood at nearly 3.5 billion worldwide. Of these nearly half- around 1.6 billion- are part of the informal economy, Says International Labor Organization (ILO).
Shorter working hours and the inability to attend work daily are affecting a better part of the workforce. The informal or unorganized workforce is said to be worst affected by the Covid-19 pandemic, says ILO. They're also at greater risk of losing jobs and staring at unemployment.
A large section of the working population isn't really geared to work from home, as studies conducted in various parts of the world clearly point out. Interestingly more and more companies are looking at hiring remote employees as a future strategy.
How Coronavirus Affects Job Search
Here're some ways how Coronavirus pandemic will affect your job search.
Most employers now look for remote workers or candidates that can work from home. And to work from home actually requires superb skills. Unfortunately not many have them. Therefore, recruiters will look for people who can perform most tasks online.
Unless you're willing to work longer hours or in different shifts, getting a job can prove quite difficult. And usually, these different shifts would be online.
Nowadays, recruiters aren't really paying the salaries and wages you might expect. That's because they're on tight budgets. This is one major factor that could affect your job search during the pandemic.
Social distancing norms mean that employers cannot permit a lot of employees to work at the same office. In fact, lots of employers are now allowing only very essential staff to work from the office. Others generally work from home.
As Covid-19 hotspots around the world continue to increase, several top recruiters are now trimming down or suspending operations in those areas. Hence, you might not be able to find a job nearer home. Instead, employers now look for excellent candidates that can work from home.
What does This Mean?
That doesn't imply that everyone's going to lose jobs or won't be able to find gainful employment during the coronavirus pandemic.
Businesses and employers, as well as employees and freelancers, are finding newer, innovative ways to overcome hurdles in finding work.
Therefore, let's explore how too you can prevent or avoid Covid-19 from taking its toll on your job searches.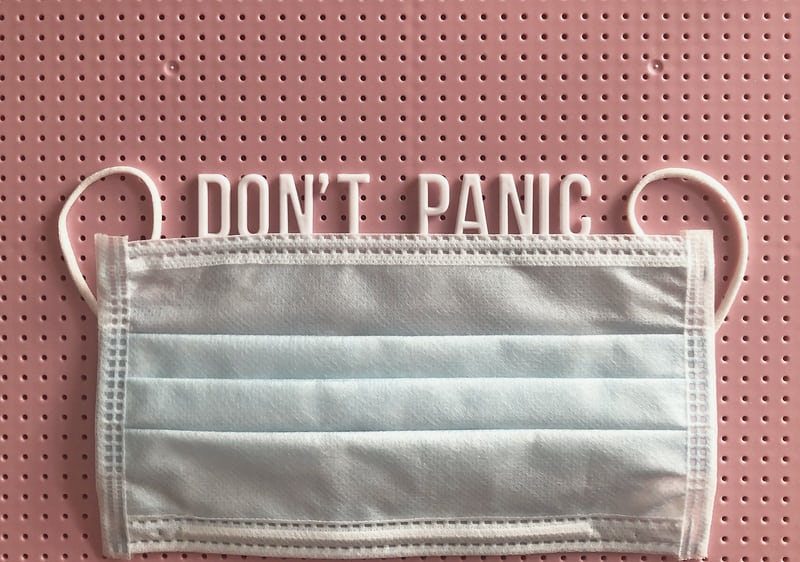 Overcoming Coronavirus Job Search Challenges
To ensure that rampant unemployment, curfews, lockdown, and other problems that come alongside the Coronavirus pandemic don't affect your job search, follow these simple steps. Employers are hiring people provided they find the right talent at the right places.
Develop Work from Home Habits
You might be dreaming of that wonderful office job. Unfortunately, it might not come as you expect because offices around the world are yet to resume normal and routine work due to the need for social distancing and in some cases, lack of mass transit or public transport systems. Hence, they're hiring remote workers that can perform the necessary tasks from home.
Working from home isn't a luxury or permit to waste time. Instead, it requires intense focus since there'll be countless disturbances. Regardless of whether you're working or not, create a timetable or schedule for your work. You can make a small office somewhere at home. And work from home as though you're at an office by adhering to this timetable.
Try for Online Jobs
There're several online jobs that are easily available if you bother to look for them. Some online work such as blogging can make you a millionaire provided you exert the right efforts. Others pay a regular salary.
Companies use many paid and free job posting sites to list various job opportunities. Today, many of these job openings are remote.
Check here for my selection of top 20 online jobs that pay well and allow you to work from home. A lot of these jobs do not require any special skills and can be done by anyone with basic knowledge of the Internet. However, if you have special skills, it's possible to make a lot of money through online jobs.
Fine Tune Internet Skills
A lot of people are unprepared to work from home because they lack the necessary skills to use the Internet and its various software. Generally, all of us have basic to mid-level Internet skills. While searching for a job during the coronavirus pandemic, start fine-tuning your Internet skills by learning to use video conferencing and webinar software, creating spreadsheets, graphs, reports, and other documents vital for your career.
Nowadays employers are looking mainly at hiring people that possess at least working knowledge of how to host and attend webinars and participate in videoconferencing calls and webinars. One of the questions that might crop up at an interview during Covid-19 will definitely be about your Internet and software skills.
Leverage Online Skills on Resume
An excellent way to attract the attention of recruiters is by leveraging your online skills with an employer. Therefore, draft your Resume or Curriculum Vitae carefully. To do so, you'll have to carefully read the job description and the role you'll play at the employer. This gives a very clear picture of what's expected from you.
Of these, find out how many tasks you can realistically perform online. Here it's worth remembering that online work can often take longer than physical or offline work. Therefore, bear in mind that tasks you say can be done online also have to comply with schedules and deadlines.
Prepare for Online Interview
There's this famous gaffe of a newsreader that wasn't wearing pants while working from home for a live telecast. Avoid such blunders and dress fully for every online interview. As a rule, online interviews tend to be longer than physical ones. That's because the interviewer can't observe your body language closely and hence will substitute that with more questions.
Take a few mock online interviews. A lot of these are available free online. Also get a superb working knowledge of webinars and teleconferencing software such as Zoom and Webex, among others. You will need these skills later for your job as well. Webinar software also allows you to share screens and documents. Therefore, understand these processes carefully and master them fully.
There's one more element with online interviews: you might not be able to see others that are actually watching and hearing from you. Therefore, be very careful about what you say since the unseen observer could be some very senior official at the organization.
In Conclusion
There can be other ways of how the Coronavirus pandemic might affect your job search. Therefore, I would strongly suggest that you take the first available job while the pandemic continues to endanger the entire world. Vacancies are few and pay is lesser. But with some grit, you can land a good job during the pandemic.