What Is Job Description
A job description is a document that clearly lists the roles and responsibilities, duties, job title of the job position. It also includes job specification such as qualification, skills required for the job. A more detailed job description would also share company vision, company culture, benefits to its employees, etc.
Job description and job specification sometime used interchangeably. However, job specification is a part of job description. Job specification lists what candidate must possess to get considered for the job. Hence, things like minimum qualification, hard skills, years of experience list under job specification. Job specification quantifies the job description.
Job description is also referred as JD or job profile.
Often writing a job description is the most ignored piece in the recruitment process. Many hiring managers or recruiters might just write one liner job description or they would simply copy one from their archives.
Why It Is Important To Write A Good Job Description
In this digital age, one must understand that most of their potential recruits would visit them digitally. Recruitment cold emails are dead. And let's be honest that you are not going to get to talk to all the candidates. Hence, it is important that when potential candidates read the job descriptions on company career page, they get every detail.
"If candidate sourcing is a marketing job then job description is your sales pitch!". 
It's your opportunity to make first impression on your future recruit. Hence always write a good job description.
So how do you convert a visitor to your career page into a potential qualified lead?  Also, writing a good job description is one of the most effective candidate sourcing strategies.
So, how to write a job description ? And a good one. Let's look at different aspects of writing a job description.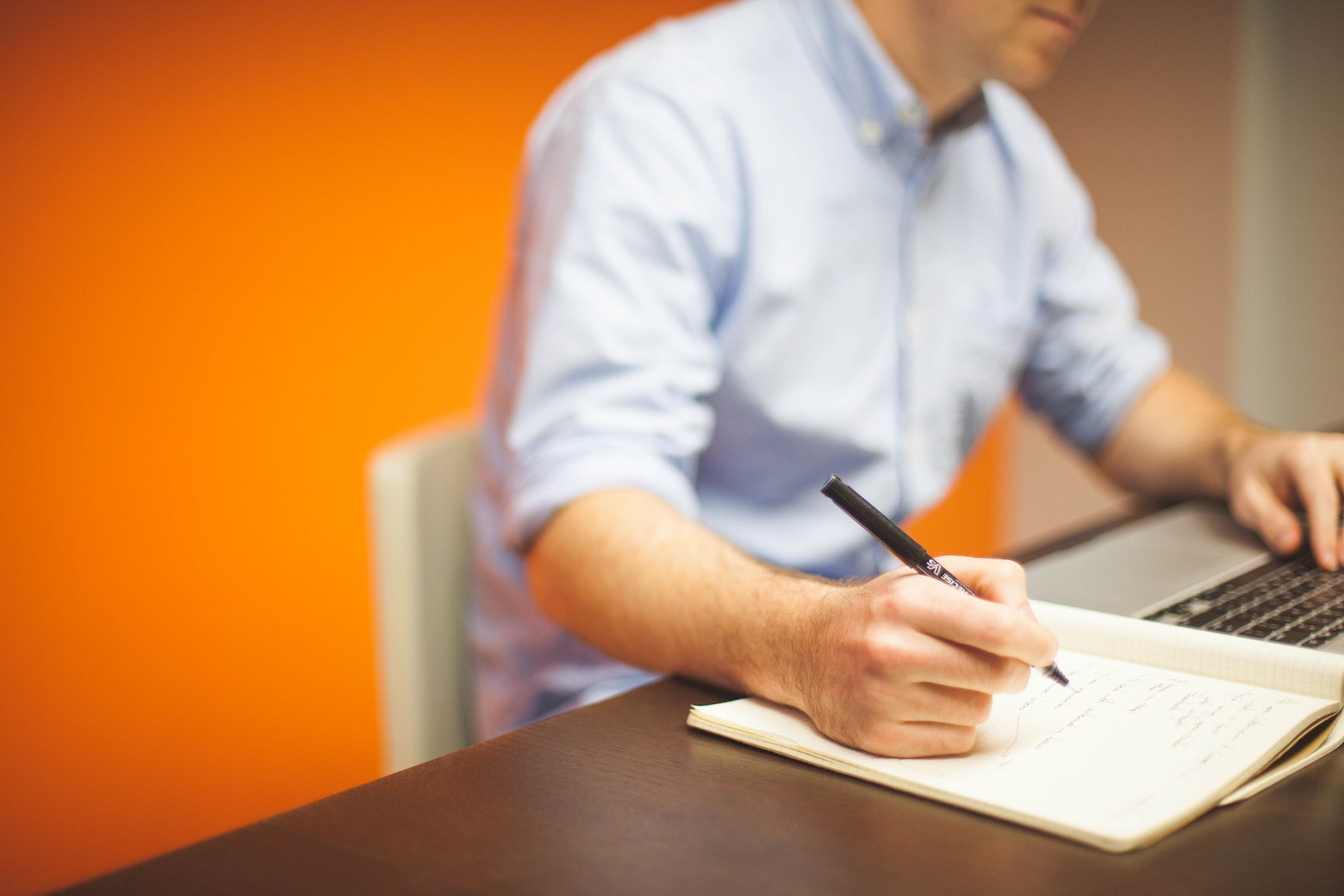 Use Job Title That Also Reflects The Nature of A Job
Job Title in a job description is the first thing that catches attention. When you want to write a good job description, make sure a job title is more than just a title. e.g. a good job title reveals
The Nature of the job
Help understands rank or position in the organization
It is generic and equally accepted title
In 2000's titles like software engineer, computer engineer were commonly used. However, today these are not so commonly used. Now a days job titles are like Python Developer, Scala Developer, etc. As you may have observed, it clearly tells the nature of the job, most important skill required for the job. Job description with right job title will attract right candidates.
No Jargons, No Cliches and No Buzzwords.
"We are hiring Linux Gurus". " Python rockstars". "We work with the best".
Well it doesn't work. Drop it. For starter, no one is searching for"Python Ninja Jobs" anymore. Simple is better. When candidates are searching for jobs they would be searching for python developer jobs or python full stack or python backend developer jobs. Use titles, keywords or phrases that candidates are searching for. You can use various tools such as Indeed's job trends analyzer to know how keywords you are using are trending.
"You will be working with the best in the industry" – is a cliche. Instead try something that is interesting and appealing, like "work with with MIT, Harvard, Apple, Google alumni" 
Also, when you use buzzwords or when you try harder, you may end up introducing unconscious bias in your language. For example, mentioning "Marketing Guru" in your JD would seriously hamper interest of female candidates. Augmented writing platform like Textio could help you eliminate such bias.
Key to write a good job description is to keep it simple.
What Exactly Will They Be Working On
This section of the job description should help candidate visualize their day at the work. It should tell candidate what exactly is expected of them. Instead of using long, generic sentences, use short sentences. e.g. short description for marketing communication professional –
Looking for a marketing communication professional who would help lay out marketing campaign
OR
A marketing professional who is responsible for
Brand Management
Product Launch
Content writing and management
work with digital agencies and sales design team to create campaigns
If you are wanting to write a good job description then make sure you clearly outline the roles and responsibilities for the candidate.
Skills, Qualification & Experience
Mandatory skills or must have or good to have skills is probably the most important differentiator in the job description. You must include all the skills that you are looking for. Make sure you also classify them into mandatory and desired categories. Do not squeeze skills into job details or any other section. It must be a separate section.
You must mention qualification in the job description.
If you are looking for candidate with certain years of experience then do mention that on the job description. Some cultures do not encourage writing years of experience required in the job description. This can be considered as discrimination. But, if you have no reservations about putting it then you must mention it in the job description.
Qualification, years of experience such criteria help define job in a clear way.
There Are No Super-humans
We have seen job descriptions that are clearly not function of single employee. It can put off a potential candidate. It rather suggests that your organization does not understand the role well.
This generally happens with completely new kind of role. When you are not clear about the role then you should talk to professionals outside. Seek guidance. To write a good job description, do more research to understand the exact nature of the job. Observe how that role is defined across industry.
Branding
This is a great opportunity to tell story about your organization. You can include video testimonials of your organization. Write about your companies future goals. Describe why candidate should join your company!
Emphasize on unique things about your company. Flexible work hours!  Dynamic work places! Day – Care facilities.  Remember to leave a lasting impression on your potential future employees.
SEO Optimization
Now you may start wondering what SEO optimization has to do with Job Description? Well, If you have heard about "Google For Jobs" – you would know it is a way candidates can discover jobs at your organization using simple google search!
If job listing at your organization becomes part of google search result, you would also want that job listing from your company should appear on top. Because it ensures that more and more candidates browse those jobs and may also apply for the same jobs. Hence, you should use SEO optimization to achieve that. You can learn more about SEO optimization here. One of the key factors in achieving SEO optimization is the use of relevant keywords. This will help your jobs to rank hire in search results.  If you follow most of the points mention so far it will contribute greatly towards SEO optimization.
Related: How To Post Jobs On Google For Jobs ?
Remember
 Job description is your opportunity to engage with potential candidates. Therefore you would want to make right impression. When you write a good job description it makes sure that more number of qualified candidates apply for the job. Complement it with recruitment tech such as smart recruitment software or smart applicant tracking system or AI resume screening tools to make your life easy.