Video resume? What's that? You may be thinking. Well, a video resume is simply a resume that includes a video component.
In today's digital world, more and more employers are looking for candidates who can showcase their skills and qualifications in a creative and engaging way, and a video resume is a perfect way to do just that.
What Is a Video Resume?
A video resume is a type of resume that uses video to showcase the job seeker's skills, qualifications, and personality.
Video resumes are becoming increasingly popular as a way for employers to get to know job seekers better, and they can be an effective tool for job seekers to use to stand out from the competition.
When creating a video resume, it is important to keep in mind that the goal is to give the employer a sense of who you are and what you can bring to the table. The best way to do this is to be natural, honest, and authentic. Avoid using too much "fluff" or trying to sound like someone you're not – employers can see right through that. Instead, focus on highlighting your strengths and what makes you unique.
Benefits of a Video Resume
There are many benefits to creating a video resume. A video resume can:
show off your personality and give employers a better sense of who you are as a person.
showcase your communication skills.
demonstrate your creativity and show employers that you are willing to think outside the box.
help you land a job interview, especially if you are applying for a position that requires strong communication skills.
give employers a better sense of your work ethic and show them that you are dedicated to your career.
help you stand out from the competition and increase your chances of getting hired.
show employers that you are comfortable in front of the camera and that you have strong public speaking skills.
help you build your personal brand and make yourself more memorable to potential employers.
help you connect with potential employers who might not have otherwise considered you for a position.
give you the opportunity to show off your sense of humor and demonstrate that you are easy to work with.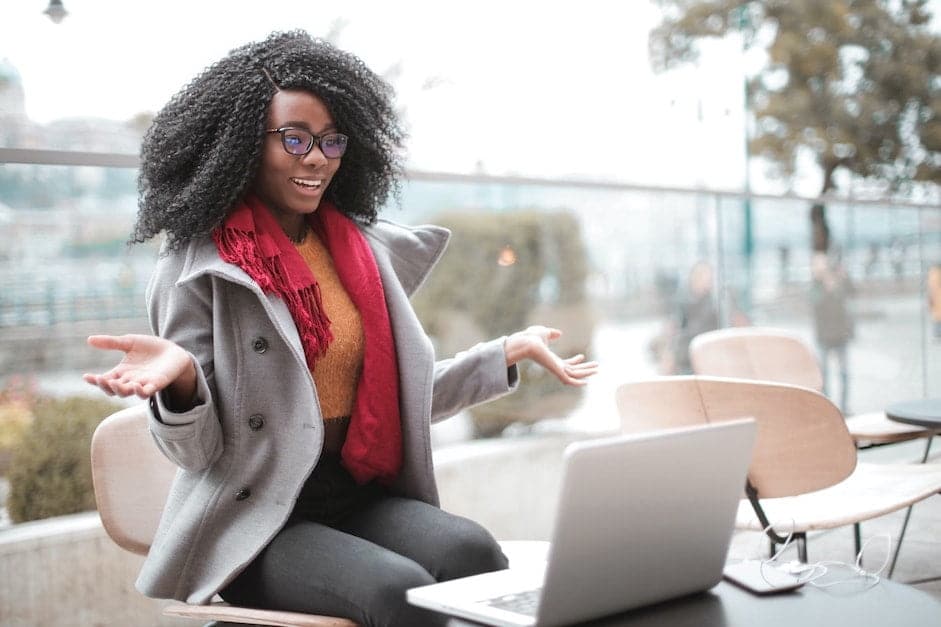 Video Resume 101: The Basics and Useful Tips
While a traditional written resume will always have its place, if you want to make a truly impactful first impression on potential employers, then you need to know how to make a video resume. Here are ten essential tips:null
1. Keep It Under Two Minutes
A video resume should be a quick and snappy way to introduce yourself and highlight your most relevant skills and qualifications. No one wants to watch a ten-minute video, so keep it short and sweet.
2. Test Your Equipment
Before you start filming, make sure that you test your webcam. This may seem like a no-brainer, but you'd be surprised how many people try to film a video resume without testing their equipment first.
3. Start Strong
The beginning of your video is the most important part, so make sure you start off with a bang. Introduce yourself briefly and then get straight to the point.
4. Highlight Your Strengths
This is your chance to really sell yourself, so make sure you highlight your strongest selling points. Talk about your skills, experience, and qualifications that make you the perfect candidate for the job.
5. Be Natural
Don't try to memorize a script or sound like you're reading from a teleprompter. Just be yourself and let your personality shine through.
6. Dress The Part
You would never show up to a job interview in ripped jeans and a t-shirt, so don't do it for your video resume either. Dress as you would for a traditional job interview and make sure you look presentable and professional.
7. Keep it positive
This is your chance to put your best foot forward, so focus on the positive and avoid any negative language.
8. Be Prepared
Before you start recording, take some time to prepare what you're going to say. Write down key points you want to hit and practice saying them out loud. This will help you sound more natural and confident on camera.
9. Use Tripod
If you're using your phone or laptop to record your video, make sure you use a tripod to keep the camera steady. No one wants to watch a shaky video.
10. Use Good Lighting
Make sure the lighting in the room is bright enough so that you can be seen clearly on camera. Avoid backlighting, which will make you appear dark and shadowy.
11. Edit Your Video
Once you're done recording, take some time to edit your video and get rid of any mistakes or awkward moments. You can use free editing software like iMovie or Windows Movie Maker.null
12. Choose The Right File Format
When you're ready to send your video resume to potential employers, make sure you choose the right file format. The most common file formats are .mp4, .wmv, and .mov.
What To Do After Recording Your Video Resume
Once you've recorded your video resume, it's time to start sending it out to potential employers. Here are a few tips:
Post It On Social Media
Social media is a great way to get your video in front of potential employers. Post it on sites like LinkedIn, Twitter, and Facebook.
Send It To Job Postings
If you're applying for a specific job, include your video resume with your application. This will give you a leg up on the competition.
Use It As Icebreaker
If you're networking with potential employers, use your video resume as an icebreaker. This will help you stand out and make a lasting impression.
Put It On Your Website
If you have a personal website or blog, embed your video resume on the site. This will give potential employers an easy way to view your video.
Include Link In The Email Signature
If you're sending out emails to potential employers, including a link to your video resume in your signature. This is a great way to get your video seen by a wider audience.
Share It With Your Network
Your network of family, friends, and colleagues can be a great resource when it comes to finding a job. Share your video resume with them and ask them to share it with their networks as well.
Post It On Job Boards
Job boards are a great place to post your video resume. Sites like Indeed, Monster, and Glassdoor all allow users to upload videos. Some of the free job sites may also provides such options.
Send It To Recruiters
If you're working with a recruiter, send them your video resume and ask them to share it with potential employers.
Use It As An Elevator Pitch
Your video resume can be a great way to introduce yourself to potential employers. Use it as an elevator pitch and give them a quick overview of your skills and experience.
Keep It Up To Date
Just like your traditional resume, your video resume should be kept up to date with your latest experience and skills. Make sure you update it regularly so that potential employers always have the most accurate information.
Conclusion
Creating a video resume is a great way to stand out from the competition and make a lasting impression on potential employers. Using these 12 tips, you'll be able to create a video resume that's professional and polished. And don't forget, always keep your video resume up to date with the latest information so that employers have the most accurate picture of your skills and experience.