How many times we have heard that recruiting is very much similar to marketing and sales job. But seldom recruitment teams follow the practices that a marketing or sales teams follow. For example, marketing teams measure important aspects such as leads, engagements, conversions. It helps them evaluate their strategies and efforts. Similarly, as recruiting is becoming more digital we need measures that will help companies hire faster. Recruitment analytics help you measure your recruiting efforts. The career page is always the anchor of all your recruitment strategies because that's where a candidate would learn about a job opportunity. After you design career page, career page metrics will help you measure the kind of candidates a company is attracting, how a candidate behaves, why a candidate may leave a job application unfilled and many other things. So, let's look into some important career page metrics you must follow.
Number Of Visitors
The number of visitors shows the number of candidates visited your company career page. It would also show the important demographics such as age group, gender, city, country, etc. It would also show the number of visitors by the time of the day, week and year. Some of the important aspects you may want to watch closely are –
A. New Visitor Vs Old Visitor
Find how many new candidates visiting your career page every day and how many are coming back in the following days. A candidate visiting a job listing or a career page more than once might be a candidate who has a genuine interest in the job listing. If there is a high number of people re-visiting your career page then consider you have done a good job in generating interest in the candidate's mind.
B. Demographics Of Visting Candidates
Age, gender, cities of the visitors will help you understand if your job listing is attracting the right audience. For example, if a particular job listing has a very high ratio of male visitors then you may want to check the language in your job description to find if any biases that may be driving female candidates away.
Time Spent On Company Career Page
It is strongly recommended as part of SEO practice that you must create a separate page for every job posting. It helps you in measuring the traffic that comes for every job posting. Time spent on the company career page would show the different trends and will help you understand what is working and what is not working for you. Below are some of the important aspects of career page metrics that will help you discover some of the insightful aspects.
A. Bounce Rate
It shows how quickly the user has left the page. Lower the rate better is the engagement. Because you would have created individual pages for every job you can observe which job posting has the highest engagement rate and which has the lowest. You may want to improve job descriptions that are with high bounce rate. Writing a good job description can attract the right talent.
B. Session Time
It is the time a candidate would be spending when on the website. You could also track it at a page level.
Sources Of Visitors
You would definitely want to know where is your traffic originating. Are they coming from paid mediums or if they are coming from organic sources. For example, if you have posted jobs on paid job boards versus you have shared this job as part of an employee referral program. It would tell you which source is working best for you. If you couple this sourcing career page metric with recruiting metrics like pass-through rate, then you would know which source is the best source for quality candidates. Below are some different types of channels where traffic to a company career page is originating.
Direct
Referral Mediums
Organic Search
Paid Search
This will also tell you if it's paid mediums working better or worse than organic mediums. Using such information you could draw a bigger picture of candidate sourcing channels and the talent conversation rate.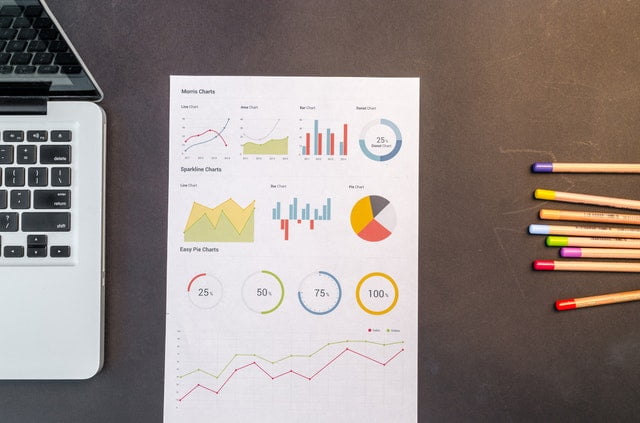 Click-Through Rate (CTR)
Click-Through Rate is calculated as the number of clicks divided by the number of impressions. CTR will help you understand how many candidates actually clicked on job details. Once the candidates land on a job page you could also measure how many candidates actually clicked on the job application.
If a candidate clicks on the job details, it shows the candidate wants to learn more about the job. He or she is probably happy with the information you have provided on the main company career page. After he or she lands on the job details page, if the candidate clicks on the job application, it means he or she is interested in the job.
If you receive too many unqualified candidate applications, then you may have to revisit the job description. You may want to change the job description so that you would receive more qualified job applications. The same goes if many candidates visiting the job page but very few applying for the job.
Also, if you are using an AI recruiting software then it can easily screen resumes for you to identify best matching candidates for the job.
Incomplete Job Application Rate
This probably is one of the most interesting career page metrics. It tells you how many candidates did not complete job applications. If the number is high then it suggests you do not have an efficient and convenient job application process. Some of the reasons why potential candidates are not completing job applications are –
You have a very lengthy job application process.
Your job application process is not mobile-friendly
You do not support a variety of resume formats
You will also want to closely monitor the devices used by candidates. Check if most visitors are mobile users or desktop users. This will help you in designing a better candidate experience.
How To Track These Career Page Metrics
You could use Google Analytics to measure these career page metrics. Your IT team should be able to set it up for you. It's a free tool that you can leverage with few simple steps.
If you are using modern online recruitment software then you should be able to track these numbers. The advantage of using career page analytics within recruitment software is that you will be able to link all the numbers to your overall recruitment process. For example, if you need to find how many candidates that came from career page were actually interviewed or hired, then using complete recruitment analytics will give you a better idea rather than just Google analytics alone.
Conclusion
If you use career page metrics with the right effect you would know which sourcing channel to use for what job in what geography. In other words, you can direct your efforts in the right direction to receive maximum qualified job applications. Using career page analytics is a scientific approach towards recruitment and it will save you a lot of money and effort.